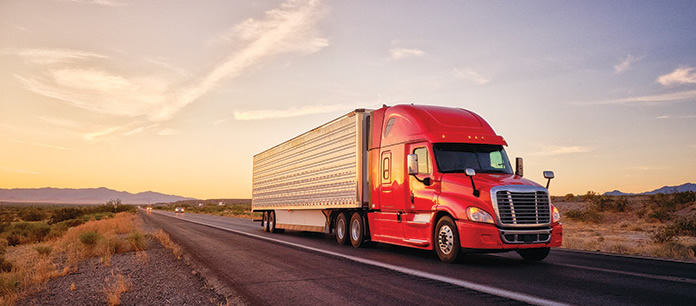 Truck drivers transport freight and help keep the economy moving. But before you can drive and operate a semi-trailer, you will need to earn your Commercial Driver's License, also known as a CDL. CDL drivers are among the most in-demand workers in our market currently and there are many career opportunities available after acquiring your license with employers locally and nationwide.
Program Overview
Driving a Commercial Motor Vehicle (CMV) requires a highlevel of knowledge, experience, skills, and physical abilities
Commercial driver training at ASU Mid-South prepares you with the basic knowledge and skills needed to obtain a class A, B, or C commercial driver's license (CDL). Our course includes classroom, range, and behind-the-wheel (BTW) training.
Classroom instruction includes learning the laws and regulations required to properly manage an 18-wheel truck and trailer, as well as the proper completion of pre-trip and post –trip vehicle and equipment inspections. This includes learning the rules of the road, driver requirements and procedures, state and federal requirements of commercial drivers, and other information needed to pass the written portion of the CDL examination.
Range and BTW training will cover all aspects of placing a commercial motor vehicle in operation, including the proper use of different motor vehicle controls and emergency equipment, to prepare you for the CDL skills test.
Designed to get you on the road quickly AND safely, the ASU Mid-South program prepares you to Drive Your Future!
*Special Admissions/Enrollment Requirements for CDLT 1007:
Students must:
• be at least 18 years of age or older
• submit to criminal background check
• complete a DOT physical
• submit to substance abuse screening with negative result
For more information about the Commercial Driver Training program at ASU Mid-South, or how to register for the class:
Contact:
Homer Laster
Lead Faculty
(870)733-6894
hllaster@asumidsouth.edu




Request Info - Commercial Driver Training