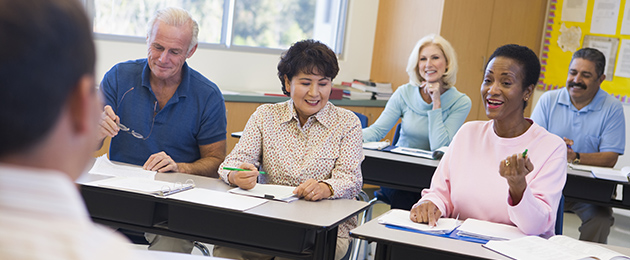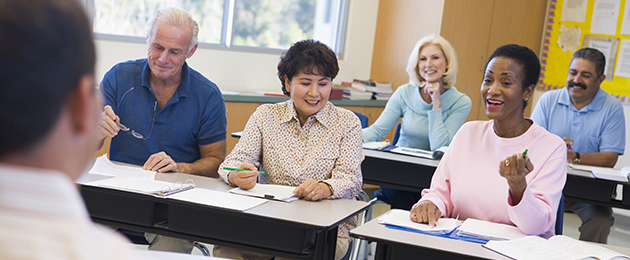 Programs
The Arkansas State University Adult Education Program provides basic skills instruction in reading, writing, and math to adult learners to prepare them for college and the workplace.
GED
Each student is provided with an individualized roadmap that includes varied instructional strategies designed to meet his or her academic needs in preparing for the General Educational Development Test (GED), college entrance, and the workplace.
English as a Second Language (ESL)/ English Language Learners (ELL):
We provide English Language instruction to adult speakers of other languages.  ESL/ELL instruction concentrates on speaking and listening skills in the beginning levels and progresses to reading and writing skills.  Improved language skills help ESL adults become better community members with more possibilities for interpersonal interaction and better employees with more opportunities for employment.
Accelerated Opportunities
Accelerating Opportunities propels adult learners into the workplace at an accelerated rate by allowing students to dually enroll in career and technical college courses while working to obtain a GED.  The program is designed to reengage students in a structured environment and support their transition to post-secondary education.
Literacy Council
The Literacy Council of Crittenden County offers small group classes designed to contextualize reading, writing, and math skills into skills suitable for work readiness and college readiness.  They also offer one-one-one instructional sessions with a trained tutor.
Programs for Adult Offenders
We offer GED instruction to adult offenders at the Crittenden County Department of Corrections and at the Crittenden County Parole and Probation Office.  The primary goal is to remove as many barriers as possible between the offender and the pursuit of his or her education.
Event Calendar