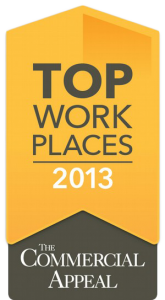 The ASU Mid-South faculty, staff and administration are dedicated to providing affordable, quality education in the areas of university transfer, workforce development, and cultural enrichment
Our knowledgeable, creative, and experienced faculty members possess relevant degrees and real-world experience in their areas of specialization. They want to help you succeed in life, not just in the classroom, and they will encourage you to take an active role in the learning process. Small class sizes provide the perfect environment for instructor-student interaction, and your teacher WILL know your name early in the semester. So don't miss class very often because your instructors will notice and will call or email you a friendly reminder to return as soon as possible.
Fraud/Abuse Hotline
To report suspected Fraud/Abuse call the University of Arkansas Systems' Hotline at 1-866-252-9838.
Know your Employee Rights
Whistleblower Act
Workplace Injuries
Workplace Injuries must be reported asap to the employee's supervisor who should call the third party "Company Nurse" as outlined in the document found by clicking HERE. If no treatment is required the incident report which is part of the linked document may be completed and submitted to Human Resources. If medical treatment is needed, the University Nurse should be called immediately before seeking treatment, except in the case of emergency, and even then the number should be called as soon as possible (see linked flyer).