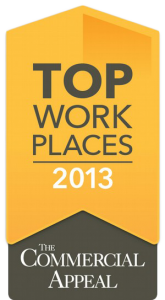 The ASU Mid-South faculty, staff and administration are dedicated to providing affordable, quality education in the areas of university transfer, workforce development, and cultural enrichment
Our knowledgeable, creative, and experienced faculty members possess relevant degrees and real-world experience in their areas of specialization. They want to help you succeed in life, not just in the classroom, and they will encourage you to take an active role in the learning process. Small class sizes provide the perfect environment for instructor-student interaction, and your teacher WILL know your name early in the semester. So don't miss class very often because your instructors will notice and will call or email you a friendly reminder to return as soon as possible.
CONCERN EMPLOYEE ASSISTANCE PROGRAM (EAP)
Your partner in employee health
The CONCERN Employee Assistance Program (EAP) is a workplace benefit designed to help employees affected by personal issues such as stress, health problems, marital issues, family difficulties, financial challenges, emotional stress, addiction and other problems that may be affecting their work productivity. We provide a professional, cost-effective service that helps companies support, retain and reinvigorate employees using our growing network of licensed, experienced counselors.


Fraud/Abuse Hotline
Arkansas State University is an organization with strong values of responsibility and integrity that is committed to an environment where open, honest communications are the expectation, not the exception. We want you to feel comfortable in approaching your supervisor or management in instances where you believe violations of policies or standards have occurred.
In situations where you prefer to place an anonymous report in confidence, you are encouraged to use this hotline, hosted by a third party hotline provider, EthicsPoint. You are encouraged to submit reports relating to violations stated in our Arkansas State University System Fraud Policy, as well as asking for guidance related to other policies and procedures.
The information you provide will be sent to us by EthicsPoint on a completely confidential and anonymous basis if you should choose. You have our guarantee that your comments will be heard.
How to Make a Report
You may use either of the following methods to submit a report:
Call 855-382-7963 Toll-free, within the United States, Guam, Puerto Rico, and Canada
After you completed your report you will be assigned to a unique code called a "report key." Write down your report key and password and keep them in a safe place. After 5 to 6 business days, use your report key and password to check your report for feedback or questions.
Know your Employee Rights
Workplace Injuries
Workplace Injuries must be reported asap to the employee's supervisor who should call the third party "Company Nurse" and follow the instructions outlined below. If no treatment is required the incident report which is part of the linked document may be completed and submitted to Human Resources. If medical treatment is needed, the University Nurse should be called immediately before seeking treatment, except in the case of emergency, and even then the number should be called as soon as possible.
Workplace Injury Instructions
Employees who are injured on the job or who witness accidents or injuries to other personnel or students must report such incidents within the first 24 hours after the incident. Accidents and injuries which may involve a workman's compensation claim should be reported as soon as possible to the employee's supervisor. The supervisor/injured worker should immediately call the injury hotline – 1-855-339-1893. The Company Nurse is available 24 hours a day. The Company Nurse gathers information over the phone and triages the situation helping the injured worker access appropriate medical treatment. If the injury is non-life threatening, please call the Company Nurse prior to seeking treatment. Minor injuries should be reported prior to leaving the site when possible. Our Employer Name is Arkansas State University Mid-South; our Search Code is QR139.
The employee should contact the Human Resources Office to complete the required paperwork. Accidents or injuries to others should be reported immediately to a security officer, as well as to a Vice Chancellor and to the Human Resources Office.
Employees and students must complete and file an accident report with the Director of Campus Safety.