Complete our Career Pathways Qualification Form and a staff member will contact you ASAP!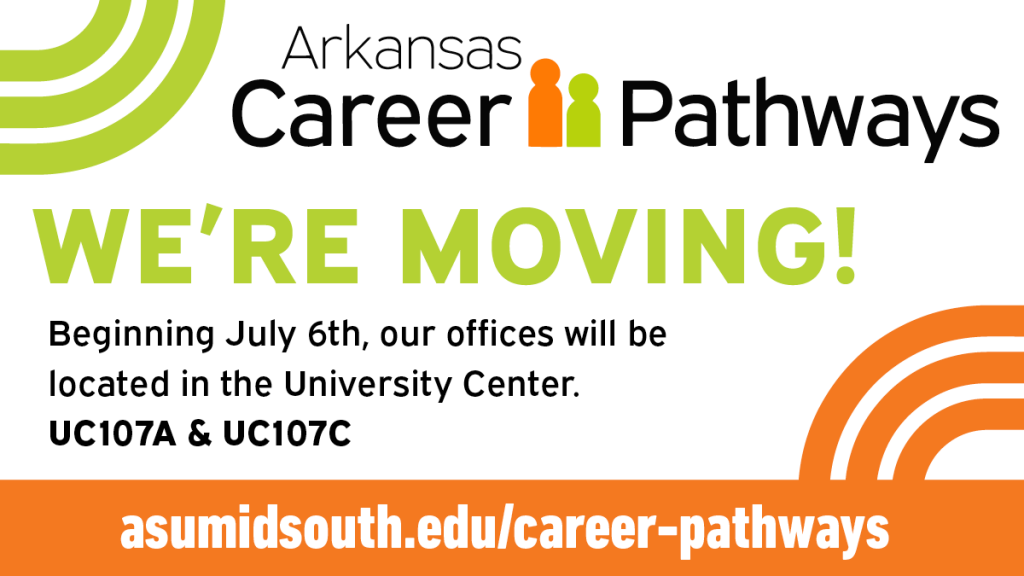 Office Hours & Location:
North Campus– Arkansas Workforce Center- Room NC102
Monday-Friday 7:30 a.m. – 4:00 p.m.
Reynolds Center– Learning Success Center
Tuesdays and Thursdays- 7:30 a.m. – 4:00 p.m.
Contact Us:
careerpathways@asumidsouth.edu
Jamie Woodson
Director of Career Pathways
(870) 733-6706
jwoodson@asumidsouth.edu
Shericka Buggs
Student Advisor
(870) 733-6751
sabuggs@asumidsouth.edu
Mission Statement:

The Arkansas Career Pathways mission at ASU Mid-South is to assist Arkansas parents and legal guardians in meeting educational and em-ployment training goals in order to obtain and maintain employment to improve the quality of life. We value confidentiality, integrity, and student success.