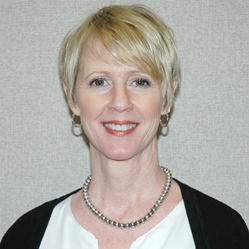 Welcome to Arkansas State University Mid-South! We may be the newest member of the ASU System, but we are an old and dear friend to thousands of students and community friends who have walked our halls since 1993. While our name has changed, our mission has not. We remain a learning-centered college, dedicated not only to student access, but to student success.
In keeping with that mission, ASU Mid-South offers world-class, readily accessible learning opportunities for students of all ages. Our secondary center programs are designed to help high school students get a jump start on college or a career. Our adult programs provide opportunities for students to earn the first two years of their four-year degree OR prepare them for direct entry into high-demand, high-skill, and high-wage technical jobs. We provide a safe, friendly, nurturing environment designed to meet students where they are and help them get to where they want to be. Whether you are a concurrently-enrolled high school student, a recent high school graduate, or an adult learner, we are in the business of helping you succeed.
ASU Mid-South's strategic partnerships with the Greater Memphis Alliance for a Competitive Workforce, FedEx, The Manufacturing Institute, the Memphis Bioworks Foundation, area Chambers of Commerce, and our regional college and university partners, many of whom offer degree programs right on our campus, are central to what we do. These relationships help to ensure we are meeting the education and training needs of area businesses and industries while also helping us connect students to jobs that exist throughout the Mid-South region.
Thank you for taking the time to visit our website. Our friendly and knowledgeable faculty and staff would welcome the opportunity to talk with you personally about all that ASU Mid-South has to offer. Whether you are interested in obtaining a degree or certificate, or just want to take classes for personal enrichment or professional development, let us help you reach your goals.
Sincerely,