With credit enrollment of nearly 1,500 students, recently-established programs in Hospitality Management and Digital Media, and an FAA-approved Aviation Maintenance Technology program in partnership with FedEx Express®, ASU Mid-South continues to blaze a trail in meeting regional higher education needs.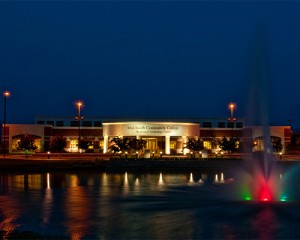 For an institution that is just more than two decades old, ASU Mid-South has enjoyed phenomenal growth and local support. The institution has become one of the most evolutionary and innovative community colleges in the state and region.
While the number of students has risen dramatically, the College's focus remains the same – to provide accessible, affordable, employment-relevant, world-class education. In conjunction with the award-winning Arkansas Delta Training and Education Consortium (ADTEC), ASU Mid-South has established a "career pathways" model that offers a series of logical employment "stop-out points" along a comprehensive training continuum.
The institution remains aggressive and determined in its efforts to meet the current and future employment needs of the region so that students will be prepared for the jobs of today and tomorrow. Mid-South and Southwest Tennessee Community College are collaborating and sharing resources through the newly-formed Greater Memphis Training and Education Consortium (GMTEC) to better serve regional business and industry. With additional partners like FedEx, The Manufacturing Institute, the Greater Memphis Alliance for a Competitive Workforce, Memphis Bioworks Foundation, Arkansas State University, the University of Memphis, Montana State University-Northern, and local Chambers of Commerce to support business and industry training, college leaders are confident their efforts will boost student success.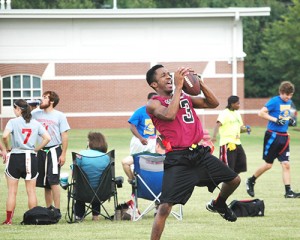 ASU Mid-South facilities are among the best in the region. The $9 million Marion Berry Renewable Energy Center on the North Campus provides unparalleled opportunities to affect positive change for the region. The 35,120 square foot facility includes a biofuel engine testing facility and fuel and oil analysis laboratories which support adoption of biofuels by the transportation industry. The Wellness Center, opened in fall 2013, provides much needed space for student activities including intercollegiate basketball, intramurals, fitness classes, and recreational activities.
Simply stated, ASU Mid-South is uniquely positioned to take higher education and training to the next level
Our Vision
Vision:  Arkansas State University Mid-South distinguishes itself by Leading, Empowering, Nurturing, and Serving (LENS).
 Leading: To be recognized as innovative and collaborative in developing and utilizing promising practices that ensure a quality learning environment, strategic organizational efficiency, and regional economic development.
 Empowering: To be known for our commitment to celebrating the strength and diversity of our people and our determination to help our students obtain knowledge, self-understanding, and autonomy.
 Nurturing: To be recognized for consistently displaying compassion and concern for individuals and providing the learning resources and support services necessary to meet their educational goals.
 Serving: To be viewed by our constituents as their educational provider of choice, meeting the diverse educational and cultural needs of our communities; supporting student interests through a range of organizations and activities; meeting the region's employment demands; and broadening access to higher education opportunities.
Our Mission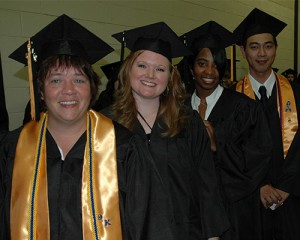 The mission of Arkansas State University Mid-South is to enrich lives through high quality educational programming that fosters student success, workforce development, and lifelong learning.
Our Values
Values: Arkansas State University Mid-South is committed to Innovation, Diversity, Excellence, Accountability, and Sustainability (IDEAS)
 Innovation represents transformative and creative thinking that leads to continuous growth, improvement, and relevancy.  We value ingenuity to solve problems and improve efficiencies.
 Diversity embraces acceptance, inclusion, and respect.  We value understanding each other and ourselves, and moving beyond simple tolerance to embracing and celebrating the richness each individual contributes to our organizational culture.
 Excellence represents the standard to which we hold ourselves individually and collectively in everything we do. We value exceeding commonly held expectations of quality and professionalism and believe excellence is evident when open communication, ethical decision making, and humility are encouraged, expected, and demonstrated consistently.
 Accountability entails an organizational commitment to moral and ethical principles that demand integrity, respect, and compassion.  We value transparency and pledge honesty, courtesy, and responsibility in interactions with customers and associates. 
 Sustainability is being consistently mindful of the environmental, social, and economic consequences of our organizational practices.  We value meeting present needs without compromising the needs of the future.
History of the College
Few institutions of higher education have evolved quite as dramatically as ASU Mid-South.
In late 1978, at the request of Arkansas State Representative Lloyd McCuiston and State Senator W.K. "Bill" Ingram, a delegation of local legislators and citizens, chaired by Alex Coulter, publisher of the Evening Times, was organized to lay a cornerstone of plans for development of a vocational-technical school in Crittenden County. The institution would be established for the purpose of affording the residents of eastern Arkansas an opportunity to acquire technical skills and knowledge for job entry, upgrading, and updating for advancement in trade and technical occupations.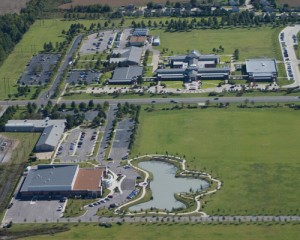 In early 1979, the Arkansas Legislature approved the establishment of Mid-South Vocational Technical School, and the institution selected a 30-acre tract on U.S. Highway 70, just off Airport Road, for construction of the facility. On October 30, 1980, MSVTS broke ground for the new school, and eventual U.S. President Bill Clinton, then Gov. of Arkansas, attended the ceremony.
The school opened on March 2, 1982, with two buildings housing nine classrooms. The vo-tech offered eleven-month courses in the areas of accounting, secretarial work, clerk/typing, licensed practical nursing, welding and diesel truck mechanics. MSVT also provided an eight-week course in truck driving.
Underfunded and "unchampioned" in the highly-politicized vocational system, Mid-South Vo-Tech served fewer than 100 students annually and was primarily known throughout the county as a center for GED testing, truck driver training, and a site of Arkansas Game and Fish Commission's Hunter Education courses.
MSVT operated for a decade before more legislation, again co-sponsored by McCuiston, allowed it to upgrade to a technical college. In September 1988, the Arkansas Business Council Foundation, a group of 19 prominent Arkansas business and industry leaders, issued a report entitled In Pursuit of Excellence that called for "reform of and increased support for our state's system of elementary, secondary, vocational, and higher education." The report's recommendations included transfer of postsecondary vocational programs from the State Board of Education to the State Board of Higher Education, expansion of general education programs in the vocational-technical schools, development of more sophisticated technical training in close cooperation with business and industry, conversion of the existing vocational-technical schools into technical colleges or comprehensive community colleges, and support for funding to implement these recommendations.
Three years later the Arkansas Legislature passed Act 1244 of 1991, known as the "Two-Year Postsecondary Education Reorganization Act," in an effort to enact many of the foundation's recommendations. The legislation focused on converting or "upgrading" the state's vocational-technical schools into technical colleges or branches of four-year institutions. The upgrade would include easily-accessible, highly-responsive educational programs for people in need of training or retraining to meet the needs of the workplace.
Lawmakers selected Mid-South Vocational Technical School for "conversion," and upon transfer from the State Board of Education to the State Board of Higher Education on July 1, 1991, the institution became Mid-South Technical College. The Gov. appointed a seven-member board of trustees, and Alex Coulter, who had chaired the vo-tech effort more than a decade earlier, was elected to chair the group.
That same month, MSTC entered into an agreement with East Arkansas Community College in Forrest City to enable the latter institution to provide developmental and college-level general education courses on the Mid-South campus.
In April 1992, the Mid-South Board of Trustees hired Dr. Glen F. Fenter as the College's first chief executive officer. Dr. Fenter, who was serving as principal of West Memphis High School at the time, brought to the college not only a strong academic background but a passion, understanding and insight into the educational needs of the Delta and its people.
Later that year, the Board and College administration determined that the future viability of the institution would hinge upon conversion to a community college, as provided for in Section 22 of Act 1244, and made plans to seek local millage to provide the necessary funding. MSTC submitted the conversion application and received approval from the State Board of Higher Education on October 23, 1992.
A representative, county-wide Steering Committee began to investigate local funding options and reached the conclusion that a four-mill levy would be needed to establish the college. It submitted its findings to the Mid-South Technical College Board of Trustees which ratified the proposal, and the millage issue was placed on the ballot for February 16, 1993.
The millage campaign focused on a number of key issues: the historic absence of higher education opportunities in Crittenden County; the distance to other state-supported institutions; the alarmingly low college-going rate for the county; the sluggish local economy; difficulties encountered by civic leaders in recruiting new businesses to the county; and the pronounced need for bold initiatives addressing literacy, adult education, and job training.
The campaign worked to near perfection as the success of the millage referendum surprised even the most vigorous proponents of the community college. By a margin of 2,884 to 1,137 (three to one), voters agreed to pay one of the highest millages in the state to create a community college district in Crittenden County. With local funding established, ASU Mid-South began to move forward in its efforts to provide high-quality, affordable education to the people of the region.
On January 9, 2015, the Boards of Trustees of Mid-South Community College and Arkansas State University unanimously approved a merger agreement, bringing Mid-South under the ASU System of colleges. On July 1, 2015, the Mid-South Community College officially became Arkansas State University Mid-South, and Dr. Debra West, Deputy Executive Director of the Mississippi Community College System, who had served previously in student affairs and institutional research roles at the college, was tapped as its first Chancellor.
Academic Programs
ASU Mid-South provides open-door admission opportunities for students in a tri-state area. Students are not required to earn a specific score on a placement exam to take advantage of Mid-South's academic and technical programs.
As of fall 2021, ASU Mid-South offered the following degree programs:
Students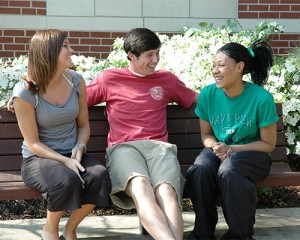 Headcount enrollment at ASU Mid-South reached 1,895 in the fall of 2014, including 612 full-time students (32 percent) and 1,283 part-time students (68%). The full-time equivalent (FTE) enrollment totaled 1,061. The College welcomed 259 first-time entering freshmen and 566 additional students who were new to the ASU Mid-South campus in fall 2014. As is the case in most community colleges, female students outnumbered males by a significant margin – 1,165 to 730 (61%-39%). The ethnicity profile closely mirrored the population of Crittenden County: 55% African-American, 39% Caucasian, and 2% Hispanic. Nearly 92% of the students called Arkansas home, and Shelby County, Tenn., and DeSoto County, Miss., accounted for almost 7% of the remaining students. Mid-South students ranged in age from 15 to 85, with an average of age 25.
ASU Mid-South students enjoy a wide array of opportunities for growth academically, socially and professionally. To support student success, Mid-South offers tutoring, academic support, and encouragement through two TRiO programs (Student Support Services and the Educational Opportunity Center) and a Title III Predominantly Black Institution program. The Career Services department assists students with employability skills and hosts a job fair with other community partners. Career Pathways, a state educational and financial assistance program, offers funds for childcare, transportation, tuition and books to students who qualify. The Learning Success Center and Advising Success Center provide tutoring and other assistance necessary for students to succeed in their academic endeavors.
The campus features 10 organizations which offer opportunities for service, leadership development, and fellowship: Baptist Collegiate Ministry, Brother 2 Brother, Business Opportunity for Student Success (BOSS), Men Aspiring to Lead and Excel (MALE), National Technical Honor Society, Phi Theta Kappa Honor Society, Sigma Kappa Delta (English honor society), SkillsUSA, Student Advisory Panel (SAP), and the Student Arkansas Education Association (SAEA).
ASU Mid-South students excel in state, regional, and national competitions. Mid-South boasted back-to-back New Century Scholar award winners in 2009 and 2010, and the students represented Arkansas (and ASU Mid-South) at the American Association of Community Colleges national convention. In April 2013, a Mid-South student earned acceptance into the prestigious Donaghey Scholars Program at the University of Arkansas at Little Rock. ASU Mid-South's SkillsUSA program has produced 146 gold, silver, and bronze medals since joining the statewide competition in 2007, and the College has sent several gold medalists to the national event in Kansas City.
Business and Industry Services
ASU Mid-South is committed to the economic development of the Arkansas Delta by helping ensure a world-class workforce and by helping attract new industry to the region. In support of those goals, the college participates in a number of regional partnerships which support economic growth and provides comprehensive array of training services for business and industry.
One initiative, the Arkansas Delta Training & Education Consortium (ADTEC), established in late 2005, provides for a coordinated, regional response to workforce development in the Arkansas Delta. ADTEC is a partnership of five community colleges (ASU Mid-South, Arkansas Northeastern College, Arkansas State University-Newport, East Arkansas Community College, and Phillips Community College of the University of Arkansas System) that are committed to raising the skill level of the workforce and transforming the economy of the Arkansas Delta.
ADTEC is a unique partnership in that all participating community colleges collaborate to share curriculum, support strategies, and a wide range of industry input regarding training needs while pursuing the ultimate goal of growing jobs and economic opportunity in the region. ADTEC is able to provide a broad range of training services at a lower overall cost. Continuous industry feedback is an essential element of this workforce development strategy.
ASU Mid-South also has partnered with Southwest Tennessee Community College through the Greater Memphis Training and Education Consortium (GMTEC) to collaboratively address the educational and training needs of the larger Memphis metropolitan area.
These partnerships support a variety of continuing education opportunities for personal, professional, and workforce development through open-enrollment credit courses, specialized programs, non-credit online courses, and contract offerings customized to meet specific business or industry needs. Seminars, workshops, customized training, short-term credit and non-credit training, and workforce readiness programs are part of the options available.
Customized training for employers can be developed to meet an endless variety of training needs and can be offered during regular class hours or through creative scheduling arrangements. Programs can be conducted on the ASU Mid-South campus, the SWTCC campus, or at an employer's worksite.
Accreditation
ASU Mid-South is accredited by the Higher Learning Commission of the North Central Association, the regional accrediting agency for all academic programs. Individual programs are accredited by specialized accrediting agencies for the respective disciplines.
The Higher Learning Commission of the North Central Association of Colleges and Schools
30 North LaSalle Street, Suite 2400
Chicago, Illinois 60602-2504
1-312-263-0456
www.ncahigherlearningcommission.org
ASU Mid-South's Machining program Accredited by the National Institute of Metal Working Skills (NIMS) and is an approved HAAS Technical Training Provider. Visit the National Institute of Metal Working Skills website >>
The Welding program is accredited by the National Center for Construction Education and Research (NCCER) and by the American Welding Society (AWS) Sense Level 1 and 2. Visit the American Welding Society website >>
Mechatronics is certified by the Industrial Maintenance Training Center of North America (IMTCNA) as a Platinum Certified Provider for Advanced Manufacturing / Integrated Systems Technology Level 1 (AM/IST1) and as a Gold Partner for AM/IST Level 2. Visit the Industrial Maintenance Training Center of North America website >>
The Nursing Assistant is approved by the Arkansas Office of Long Term Care, a division of the Department of Human Services. Visit the Office of Long Term Care Website >>
Mid-South's Aviation Maintenance Airframe and Powerplant program is approved by the Federal Aviation Administration.  Visit the FAA website >>.
ASU Mid-South's Certified Cisco Networking Associate program is certified by Cisco. Visit the Cisco website >>
The Diesel Maintenance Technology is approved by the Snap-On Certification Center. Visit the Snap-On Ceertification website >>
The Emergency Medical Technician and Advanced Emergency Medical Technician programs are approved by the Arkansas Department of Health Section of Emergency Medical Services. Visit the Office of Arkansas Department of Health Section of Emergency Medical Services >>
The Respiratory Care program is operating under "Probationary Accreditation" of CoARC (Commission on Accreditation of Respiratory Care).
ASU Mid-South Memberships and Affiliations
American Association of Community Colleges
American Association of Collegiate Registrars and Admissions Officers
American Association for Respiratory Care
American Mathematical Association of Two-Year Colleges
American Society of Mechanical Engineers
American Society of Quality
American Welding Society
Arkansas Advanced Energy Association
Arkansas Association of Collegiate Registrars
Arkansas Association for Developmental Education
Arkansas Association of Student Financial Aid Administrators
Arkansas Association of Women in Two-Year Colleges
Arkansas College and University Personnel Association
Arkansas Community Colleges
Arkansas Educators Association
Arkansas Institutional Research Organization
Association for Career and Technical Education
Association for Institutional Research
Aviation Technician Education Council
Biofuel Energy and Sustainable Technologies
Cisco Networking Academy
College Reading and Learning Association
International Reading Association
League for Innovation
National Association of College and University Business Officials
National Association of Manufacturers
National Association of Student Financial Aid Administrators
National Center for Construction Education and Research
National Institute for Staff and Organizational Development
National Institute of Metalworking Skills
National Science Teachers Association
North American Process Technology Alliance
Packaging Machinery Manufactures Institute
Society of Manufacturing Engineers
Southern Association for Institutional Research
Southern Association of College and University Business Officers
Southern Association of Collegiate Registrars and Admissions Officers
Southwestern Association of Student Financial Aid Administrators
Western Association of Veterans Education Specialists