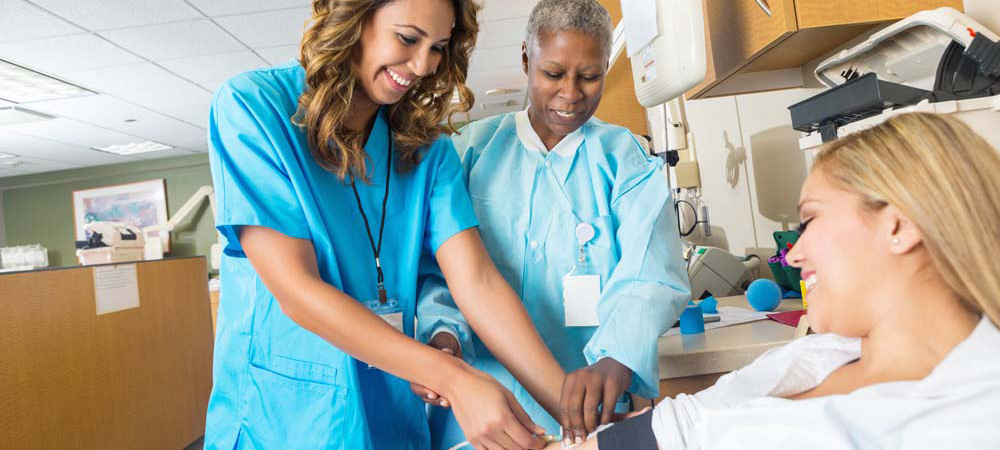 THE PROGRAM
The Phlebotomy Program teaches students the hands-on skills of drawing blood, preparing specimens for
transport and handling other important lab specimens. Successful completion of the program should prepare
students to pass the national certification examination. Phlebotomy technicians work in hospitals, clinics, and
doctor's offices.
For more information about the Phlebotomy program or any Allied Health Sciences program, or how to register:
Sheena Bass, LPN, CPI, CEI
Allied Health Instructor/Phlebotomy Director
(870) 733-6034
smbass@asumidsouth.edu
or
Admissions Office
870.733.6728
admissions@asumidsouth.edu
Explore our programs and find your path at ASU Mid-South.

Students with disabilities verified by a qualified physician are entitled to reasonable accommodations needed to complete their educational goals while attending ASU Mid-South.
For Gainful Employment information, please visit https://www.asumidsouth.edu/financialaid/gainful-employment/