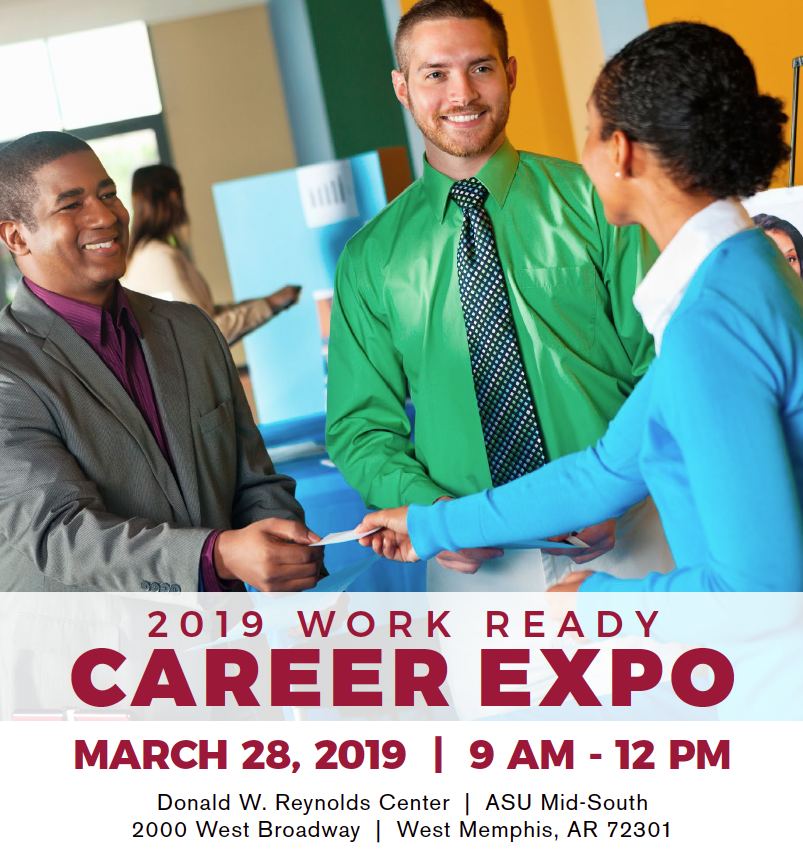 SPONSORED BY ASU MID-SOUTH AND ARKANSAS WORKFORCE CENTER OF WEST MEMPHIS
Employers
Take advantage of this unique opportunity to meet with motivated and talented individuals. Gain visibility and maximize recruiting potential for your organization. Network with other businesses and organizations. This event is open to ASU Mid-South students, Arkansas Workforce Center job seekers, and the entire community.
For More Career Expo Information, Contact
Cortez Washington
Career Services Coordinator
Arkansas State University Mid-South
Office: 870-733-6702
cvwashington@asumidsouth.edu
If you have any trouble registering online,
please contact Leigh McDaniel @870-733-6714 to register by phone.


Students
Students, you have several opportunities to prepare for the Career Expo. Come and hone your job-hunting and interviewing skills!
To schedule an appointment with the Career Services department just click on the link below!