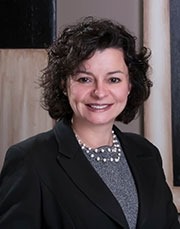 Our communities are visibly benefiting from changed lives and emerging economic development opportunities—all returns on the investment you have chosen to make in our institution. Together we are shaping a Foundation for our future, and by choosing to include ASU Mid-South as a part of your charitable giving, you can take pride in being an integral part of this effort.
Because state funding has never kept pace with our efforts to grow and expand, we face daily challenges to meet the needs of our communities and our region. We consistently find ourselves with more forward-looking and innovative plans than our state appropriations will cover, so we pursue funding from a variety of other sources to create more life-changing opportunities for our students. The ASU Mid-South Foundation plays a crucial role in helping us move forward.
Please consider making a tax-deductible gift to help fund the following initiatives:
Allied Health Program – Offering a variety of programs to train medical assistants, nursing assistants, respiratory care therapists, and emergency medical technicians (EMT's), funding is essential to stay current with  rapidly-evolving equipment and technological advances.
Workforce Technology Center – Providing technical training in Machining, Mechatronics, Diesel Maintenance Technology, Welding, and Aviation Maintenance Technology, we are philosophically and financially invested in our students with world class facilities and   learning opportunities consistent with best industry practices.
Information Technology –  ASU Mid-South invests more than $500,000 annually in technology infrastructure to provide our students access to a level of technology similar to what they will encounter in the workplace. Access to up-to-date computers and software is critical to the success of our students.
Scholarships – The Foundation funds more than $350,000 annually in scholarships.  ASU Mid-South is dedicated to offering affordable and convenient learning opportunities to all students while remaining dedicated to fostering academic excellence. Financial assistance from civic-minded and generous community organizations, businesses, task forces, and individuals enable us to expand the number of private scholarships available to our students.
Goldsby Scholarship – Each year an increased number of students from all over this region are applying for the Thomas B. Goldsby, Jr. Scholarship for Concurrently Enrolled Students. To ensure that no qualified student interested in participating in this program is ever turned away, ASU Mid-South has committed to pay any additional costs above the $50,000 per year that Mr. Goldsby has invested.  ASU Mid-South's investment has grown to approximately $200,000 per year.  To date, more than $12.5 million has been saved by Goldsby Scholar families who took advantage of this outstanding opportunity to get a head start on their college education!
Great things are happening at our college and in our communities.  Thank you for supporting ASU Mid-South.