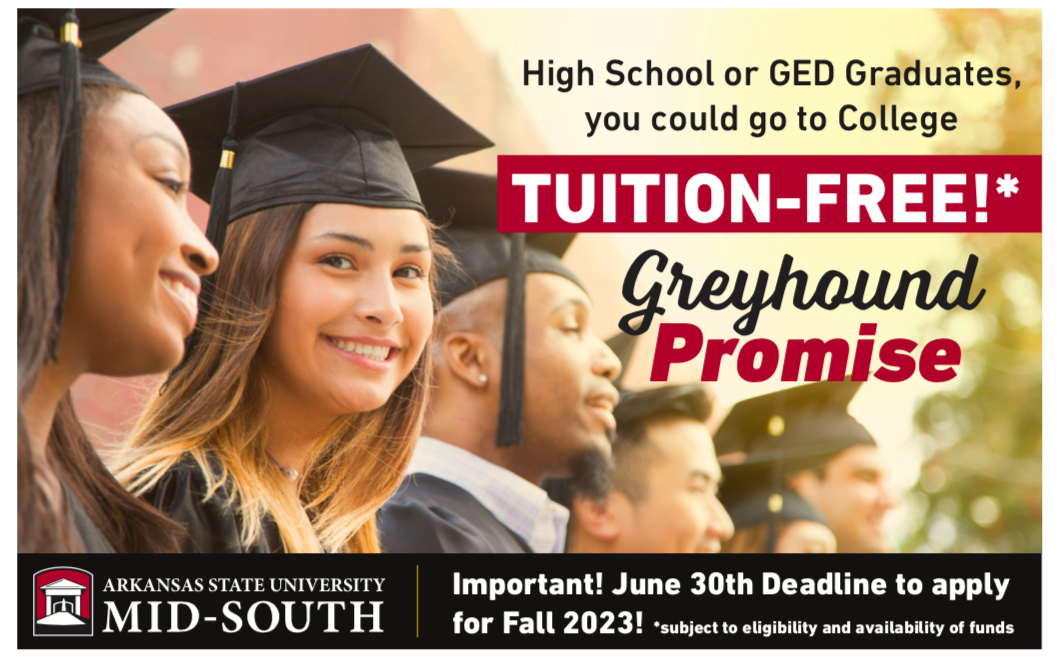 Our Greyhound Promise to Crittenden County… A Tuition-free Experience!*
The Greyhound Promise is open to all Crittenden County residents who, since graduating from high school or obtaining their GED, have never attended college.  *The scholarship is subject to eligibility and availability of funds.
Eligibility Requirements:
Crittenden County resident;
High school or GED graduate;
High school GPA of 2.75 or GED score of 550; and
First-time entering, degree seeking student in an AA or AS degree program.
Greyhound Promise Applicants Must Complete by June 30:
If you have any questions about the Greyhound Promise, including scholarship eligibility or requirements, or if you need assistance with completing the applications noted above, please email GreyhoundPromise@asumidsouth.edu.