Tina Turner
"I never said I don't have this and I don't have that. I said, I don't have this YET and I'm going to get it."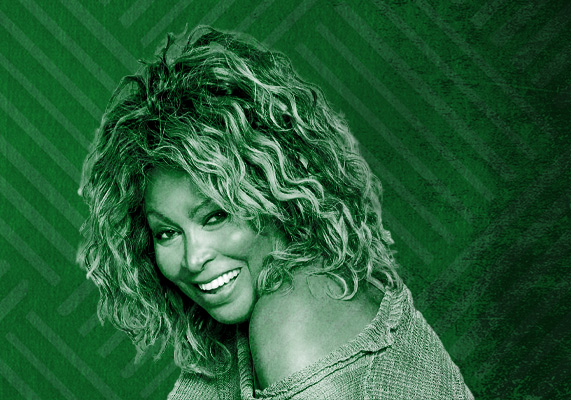 Tina Turner was born Anna Mae Bullock on November 26, 1939, in Nutbush, Tennessee. Her parents, Floyd and Zelma Bullock, were poor sharecroppers, who split up and left Turner and her sister to be raised by their grandmother. When her grandmother died in the early 1950s, Turner moved to St. Louis, Missouri, to be with her mother. Barely in her teens, Turner quickly immersed herself in St. Louis's R&B scene, spending much of her time at Club Manhattan. It was there, in 1956, that she met rock-and-roll pioneer Ike Turner, who often played at the club with the Kings of Rhythm. Soon Turner was performing with the group, and she quickly became the highlight of their show.



https://www.biography.com/musician/tina-turner

---
Kareem Abdul-Jabbar
"You can't win unless you learn how to lose."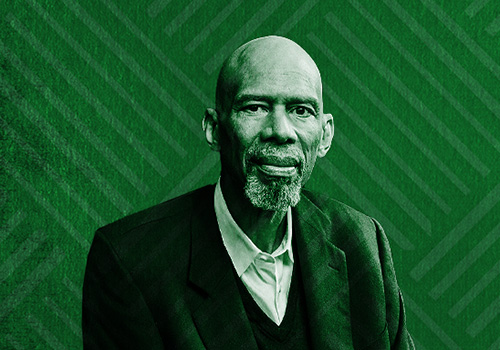 A dominant high school basketball player, Kareem Abdul-Jabbar was recruited to play at UCLA and led the Bruins to three national titles. His dominance continued in the NBA, first for the Milwaukee Bucks, and later the Los Angeles Lakers. Abdul-Jabbar won six titles and six MVP awards, and finished as the league's all-time scorer. He retired in 1989 and is widely considered one of the greatest players in NBA history, and his talent was celebrated as early as high school.
---
Tarana Burke
"You don't have to be anything but yourself to be worthy."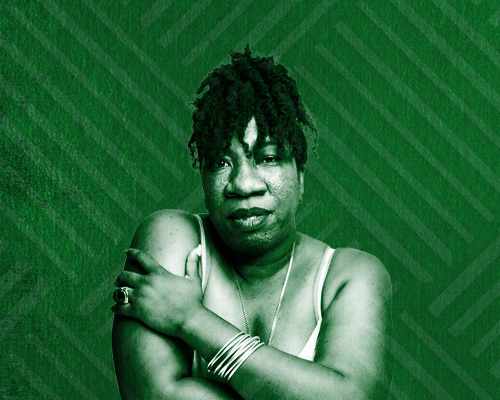 Tarana Burke is an African American civil rights activist. She's most well-known as the founder of the "Me Too" movement in 2006 which has blossomed into a worldwide campaign to raise awareness about sexual harassment, abuse, and assault in society. In 2017 Burke and other influential female activists were named "the silence breakers" by Time magazine. She currently serves at the Girls for Gender Equity in Brooklyn as its senior director.
https://www.biography.com/activist/tarana-burke
---
Lonnie G. Johnson
"We can't maintain technology leadership in the world when we're leaving large segments of our population on the sidelines. We need all hands on deck."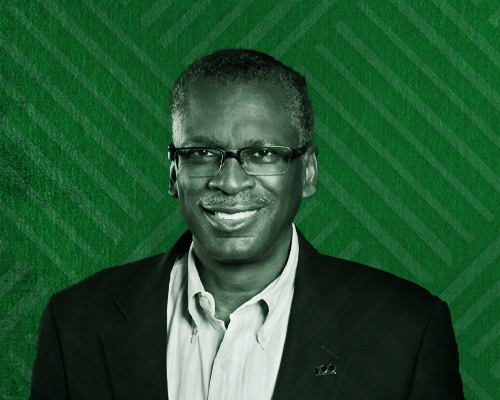 The engineer tuned toy inventor gamed up the idea for the Super Soaker water gun while preparing for a NASA mission. For the past 30 years, kids (and more than a few adults) around the world have busted out their Super Soakers and conquered their neighborhood water gun fights. The high-power water bazooka is an impressive piece of technology in its own right, but its origin and legacy make it a piece of living history. While the Super Soaker first hit toy store shelves in 1990, when it was known as the Power Drencher, it was actually first conceived in 1982, in the bathroom and basement of a NASA engineer named Lonnie Johnson. His story is the culmination of intelligence and ambition, as well as remarkable success in the face of systemic racism.
https://www.biography.com/news/lonnie-johnson-invent-super-soaker
---
Mary McLeod Bethune
"We live in a world which respects power above all things. Power, intelligently directed, can lead to more freedom. Unwisely directed, it can be a dreadful, destructive force."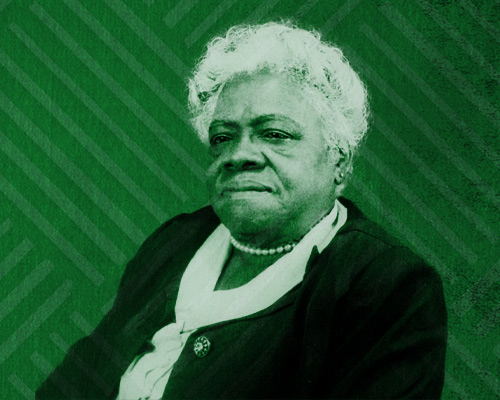 Mary McLeod Bethune was an educator and activist, serving as president of the National Association of Colored Women and founding the National Council of Negro Women. A child of formerly enslaved people, she graduated from the Scotia Seminary for Girls in 1893. Believing that education provided the key to racial advancement, Bethune founded the Daytona Normal and Industrial Institute in 1904, which later became Bethune-Cookman College.
https://www.biography.com/activist/mary-mcleod-bethune
---
Duke Ellington
"A problem is a chance for you to do your best."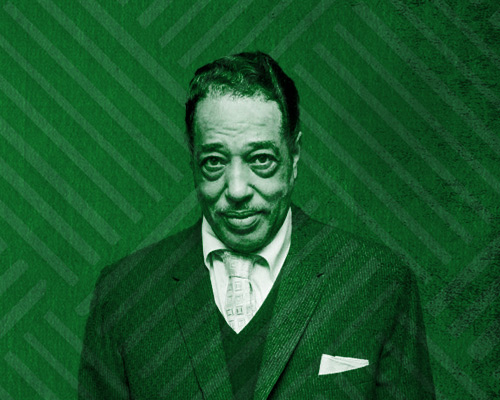 An originator of big-band jazz, Duke Ellington was an American composer, pianist and bandleader who composed thousands of scores over his 50-year career.A major figure in the history of jazz music, Duke Ellington's career spanned more than half a century, during which time he composed thousands of songs for the stage, screen and contemporary songbook. He created one of the most distinctive ensemble sounds in Western music and continued to play what he called "American Music" until shortly before his death in 1974.
https://www.biography.com/musician/duke-ellington
---
Shirley Chisholm
"If they don't give you a seat at the table, bring a folding chair."
Shirley Anita St. Hill Chisholm was the first African American woman in Congress (1968) and the first woman and African American to seek the nomination for president of the United States from one of the two major political parties (1972). Her motto and title of her autobiography—Unbossed and Unbought—illustrates her outspoken advocacy for women and minorities during her seven terms in the U.S. House of Representatives.
https://www.womenshistory.org/education-resources/biographies/shirley-chisholm
---
Muhammad Ali
" Often it isn't the mountains ahead that wear you out, it's the little pebble in your shoe."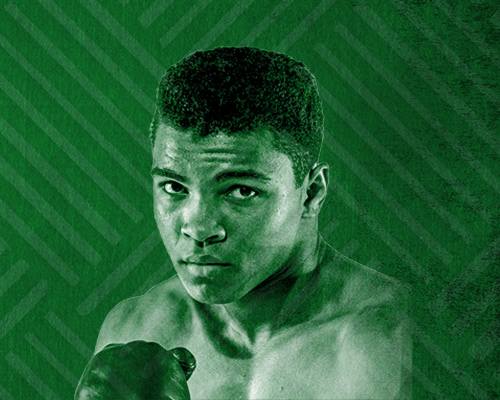 Muhammad Ali was a boxer, philanthropist and social activist who is universally regarded as one of the greatest athletes of the 20th century. Ali became an Olympic gold medalist in 1960 and the world heavyweight boxing champion in 1964. Following his suspension for refusing military service, Ali reclaimed the heavyweight title two more times during the 1970s, winning famed bouts against Joe Frazier and George Foreman along the way. Diagnosed with Parkinson's disease in 1984, Ali devoted much of his time to philanthropy, earning the Presidential Medal of Freedom in 2005.
Ali was born on January 17, 1942, in Louisville, Kentucky. His birth name was Cassius Marcellus Clay Jr.
https://www.biography.com/athlete/muhammad-ali
---
Robert Sengstacke Abbott
"No greater glory, no greater honor, is the lot of man departing than a feeling possessed deep in his heart that the world is a better place for his having lived."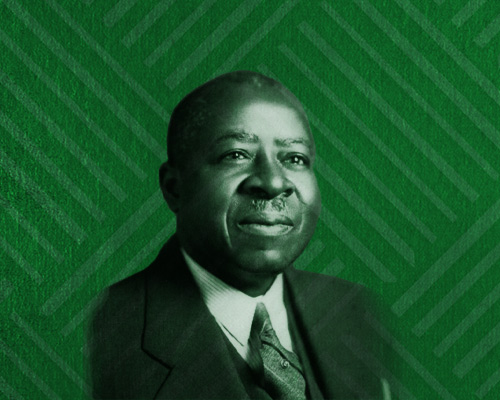 Robert S. Abbott was born in 1870 in Frederica, St. Simons Island, Georgia of former slave parents, and studied the printing trade at Hampton Institute from 1892 to 1896. He received a law degree from Kent College of Law, Chicago in 1898, but because of race prejudice in the United States was unable to practice, despite attempts to establish law offices in Gary, Indiana, Topeka, Kansas, and Chicago, Illinois. In 1905 he founded The Chicago Defender with an initial investment of 25 cents. The Defender, which was once heralded as "The World's Greatest Weekly", soon became the most widely circulated black newspaper in the country, and made Abbott one of the first self-made millionaires of African American descent. Abbott also published a short-lived paper called Abbott's Monthly. He died of Bright's disease on February 29, 1940, and left the paper in the control of his heir and nephew, John Henry Sengstacke.
https://www.pbs.org/blackpress/news_bios/abbott.html
---
Claudette Colvin
"I knew then and I know now, when it comes to justice, there is no easy way to get it."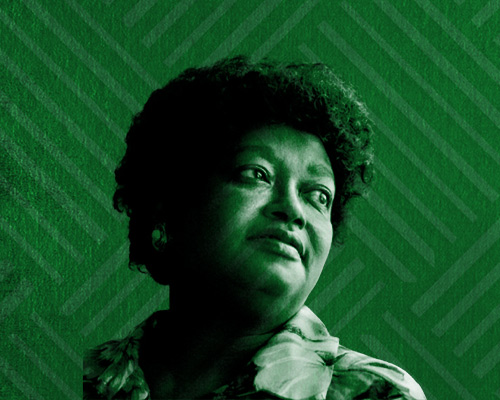 Claudette Colvin was arrested at the age of 15 for refusing to give up her seat to a white woman, nine months before Rosa Parks' more famous protest. Because of her age, the NAACP chose not to use her case to challenge segregation laws. Despite a number of personal challenges, Colvin became one of the four plaintiffs in the Browder v. Gayle case. The decision in the 1956 case ruled that Montgomery's segregated bus system was unconstitutional.
The case went to the United States Supreme Court on appeal by the state, and it upheld the district court's ruling on November 13, 1956. One month later, the Supreme Court affirmed the order to Montgomery and the state of Alabama to end bus segregation. The Montgomery bus boycott was then called off.
https://en.wikipedia.org/wiki/Claudette_Colvin
https://www.biography.com/activist/claudette-colvin
---
Muddy Waters
"I was always singing the way I felt, and maybe I didn't exactly know it, but I just didn't like the way things were down there-in Mississippi."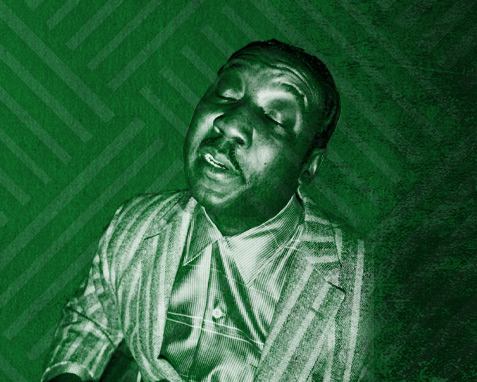 An American blues singer-songwriter and musician who is often lauded as the "father of modern Chicago blues", Waters grew up on a plantation in Mississippi and by the age of 17 was playing the guitar and the harmonica. In 1941, he moved to Chicago to become a fulltime musician, working in a factory by day and performing at night. In 1958, he toured in England, reviving the interest of Blues and introducing the sound of the electric slide guitar playing there. His performance at the Newport Jazz Festival in 1960 was recorded and released as his first live album, At Newport 1960. In 1972, he won his first Grammy Award for "They Call Me Muddy Waters", and another in 1975 for "The Muddy Waters Woodstock Album".
biography.com/musician/muddy-waters
https://en.wikipedia.org/wiki/Muddy_Waters
---
Bessie Smith
"It's a long old road, but I know I'm gonna find the end."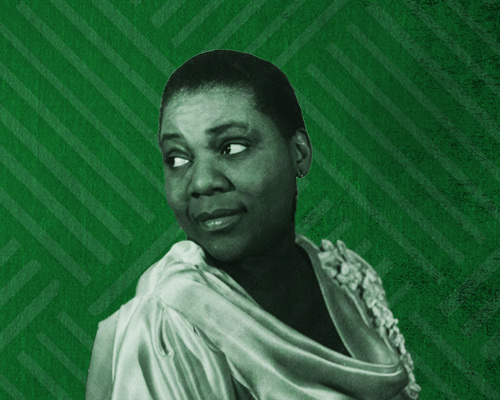 American blues singer widely renowned during the Jazz Age. Nicknamed the "Empress of the Blues". Bessie began to sing at a young age and in 1923 signed a contract with Columbia Records. Soon she was among the highest-paid Black performers of her time with hits like "Downhearted Blues." By the end of the 1920s, however, her popularity had lessened, though she continued to perform and made new recordings at the start of the Swing Era. Her comeback and life were cut short when she died on September 26, 1937, from injuries sustained in an automobile accident outside of Clarksdale, Mississippi.
biography.com/musician/bessie-smith
wikipedia.org/wiki/Bessie_Smith
---
Robert Guillaume
"I'm not trying to say that it never hurt or that I never felt its sting, but I can honestly say that I never blamed anybody for racism. I have considered it more of a manifestation of humanity's problem rather than my personal problem."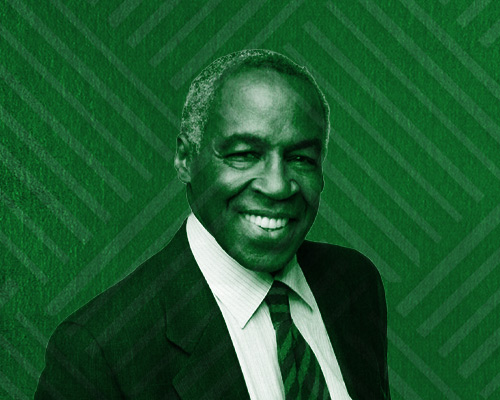 Robert was raised by his grandmother in the segregated south but moved to New York to escape racial injustice. There, he performed in theatre for 19 years, gaining momentum and a Tony nomination for his portrayal of Nathan Detroit in Guys and Dolls. In 1976, he landed his infamous role as Benson on Soap which won him an Emmy and his spin-off, Benson for which he won another Emmy. He returned to the stage in 1990, playing the role of the Phantom in Phantom of the Opera at the infamous Ahmanson Theatre. He voiced one of Disney's most beloved animated characters, Rafiki, and can still be heard as the narrator for the animated series, Happily Ever After: Fairy Tales For Every Child.
wikipedia.org/wiki/Robert_Guillaume
---
Vice President Kamala Harris
"Anyone who claims to be a leader must speak like a leader. That means speaking with integrity and truth."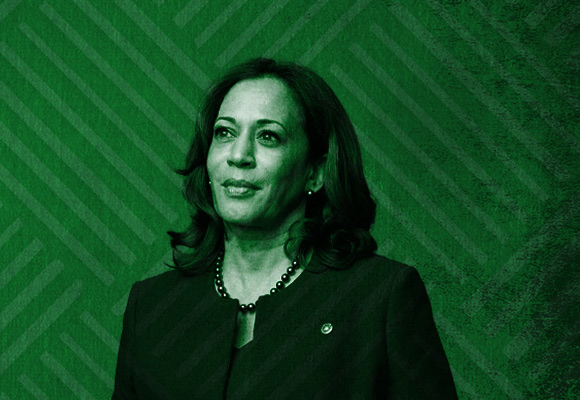 Kamala Harris, the daughter of an Indian mother and a Jamaican father — both immigrants — broke a nearly two-century barrier in American politics long dominated by white men when she was inaugurated January 20, 2021 as the nation's first female vice president, as well as the first Black American and first person of South Asian descent.
Harris graduated from Howard University and the University of California, Hastings College of the Law. She began her career in the Alameda County District Attorney's Office, before being recruited to the San Francisco District Attorney's Office and later the City Attorney of San Francisco's office. In 2003, she was elected district attorney of San Francisco. She was elected Attorney General of California in 2010 and re-elected in 2014. Harris served as the junior United States senator from California from 2017 to 2021.
wikipedia.org/wiki/Kamala_Harris
---
Kobe Bryant
It's the one thing you can control. You are responsible for how people remember you—or don't. So don't take it lightly.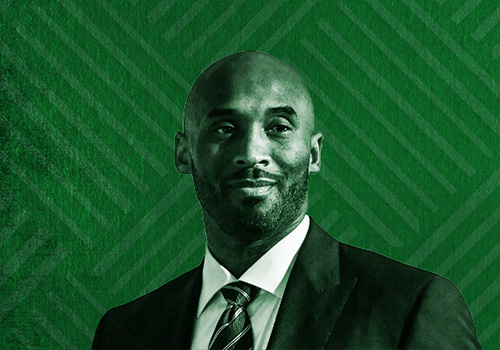 Drafted right out of high school at the age of 17, Bryant won five titles as one of the marquee players in the Los Angeles Lakers franchise. He was a member of the gold medal-winning U.S. Olympic men's basketball teams at Beijing and London. In 2015 Bryant wrote the poem "Dear Basketball," which which became a Academy Award winning short film he narrated. A vocal advocate for the homeless Bryant and his wife, Vanessa started the Kobe and Vanessa Bryant Family Foundation aimed to reduce the number of homeless in Los Angeles. 
Regarded as one of the greatest players of all time, Bryant helped the Lakers win five NBA championships, and was an 18-time All-Star, a 15-time member of the All-NBA Team, a 12-time member of the All-Defensive Team, the 2008 NBA Most Valuable Player (MVP), and a two-time NBA Finals MVP. Bryant also led the NBA in scoring twice, and ranks fourth on the league's all-time regular season scoring and all-time postseason scoring lists.
wikipedia.org/wiki/Kobe_Bryant
---
Ruby Nell Bridges Hall
"Don't Follow the Path. Go where there is no path and start a trail."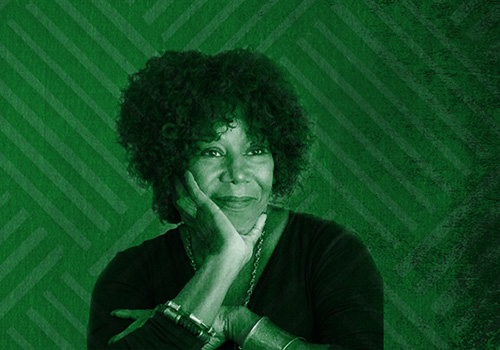 At age 6, Bridges embarked on a historic walk to school as the first African American student to integrate the all-white William Frantz Elementary School in Louisiana. She ate lunch alone and sometimes played with her teacher at recess, but she never missed a day of school that year. In 1999, she established The Ruby Bridges Foundation to promote tolerance and create change through education.
American civil rights activist. She was the first African-American child to desegregate the all-white William Frantz Elementary School in Louisiana during the New Orleans school desegregation crisis on November 14, 1960.
She is the subject of a 1964 painting, The Problem We All Live With by Norman Rockwell.
Additional links for more information on Ruby Bridges:
www.womenshistory.org/education-resources/biographies/ruby-bridges
www.britannica.com/biography/Ruby-Bridges
wikipedia.org/wiki/Ruby_Bridges
---
James Arthur Baldwin
"It is certain, in any case, that ignorance, allied with power, is the most ferocious enemy justice can have."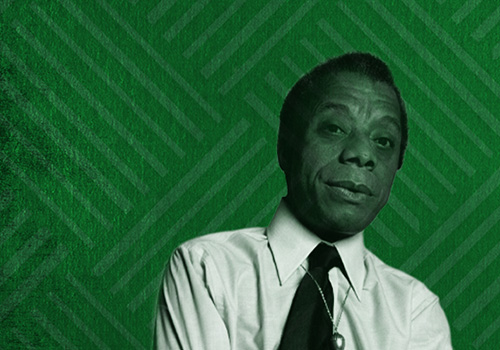 American novelist, playwright, essayist, poet, and activist. His essays, collected in Notes of a Native Son, explore intricacies of racial, sexual, and class distinctions in the Western society of the United States during the mid twentieth-century.
Baldwin's novels, short stories, and plays fictionalize fundamental personal questions and dilemmas amid complex social and psychological pressures. Themes of masculinity, sexuality, race, and class intertwine to create intricate narratives that run parallel with some of the major political movements toward social change in mid-twentieth-century America, such as the civil rights movement and the gay liberation movement.
wikipedia.org/wiki/James_Baldwin
---
Sadie Tanner Mossell Alexander
"I knew well that the only way I could get that door open was to knock it down; because I knocked all of them down."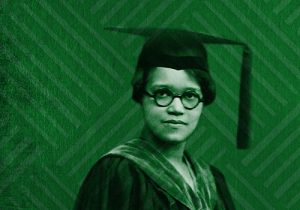 The first African-American to receive a Ph.D. in economics in the United States (1921), and the first woman to receive a law degree from the University of Pennsylvania Law School. She was the first African-American woman to practice law in Pennsylvania, following in her father's footsteps. She was the first national president of Delta Sigma Theta Sorority, serving from 1919 to 1923.
In 1946 she was appointed to the President's Committee on Civil Rights established by Harry Truman. She was the first African-American woman appointed as Assistant City Solicitor for the City of Philadelphia. She and her husband were both active in civil rights. In 1952 she was appointed to the city's Commission on Human Relations, serving through 1968. She was President of John F. Kennedy Lawyers' Committee for Civil Rights Under Law (1963). In 1979, Jimmy Carter appointed her as chair of the White House Conference on Aging (WHCoA). She served on the board of the National Urban League for 25 years.
wikipedia.org/wiki/Sadie_Tanner_Mossell_Alexander
---
Frederick Douglass
"If there is no struggle, there is no progress."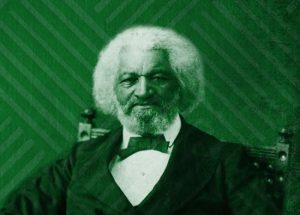 American social reformer, abolitionist, orator, writer, and statesman. After escaping from slavery in Maryland, he became a national leader of the abolitionist movement in Massachusetts and New York, becoming famous for his oratory and incisive antislavery writings. Accordingly, he was described by abolitionists in his time as a living counter-example to slaveholders' arguments that slaves lacked the intellectual capacity to function as independent American citizens. Likewise, Northerners at the time found it hard to believe that such a great orator had once been a slave.
Douglass was a firm believer in the equality of all peoples, be they white, black, female, Native American, or Chinese immigrants. He was also a believer in dialogue and in making alliances across racial and ideological divides, as well as in the liberal values of the U.S. Constitution. When radical abolitionists, under the motto "No Union with Slaveholders," criticized Douglass' willingness to engage in dialogue with slave owners, he replied: "I would unite with anybody to do right and with nobody to do wrong.
---