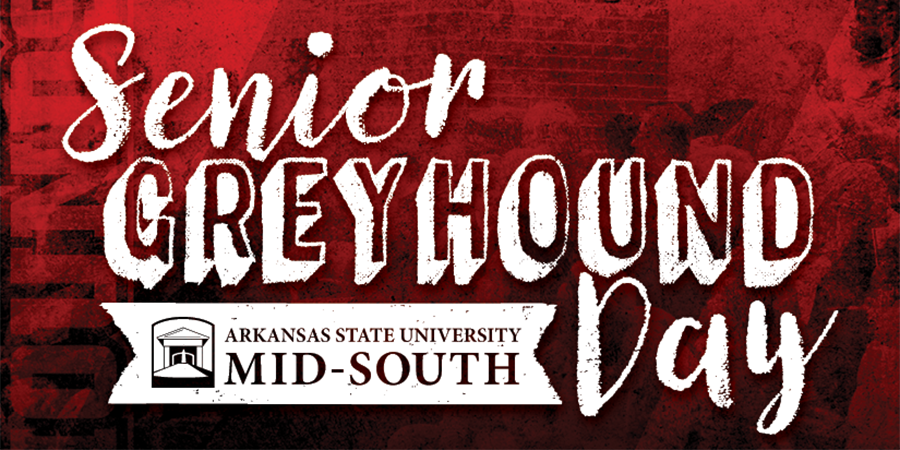 High school seniors, this is a great opportunity to learn more about Arkansas State University Mid-South!
Join us on the ASU Mid-South campus on Monday February 19th, 9:00 am – 1:00 pm. Activities will begin in Magruder Hall (MH) 108.
Parents are invited too and will participate in their own parent session while their seniors are in a student session.
Tour the campus, learn about all the resources available to help you be successful in college. Meet the Greyhounds! The men's and women's basketball teams will be onsite and sharing their experiences as ASU Mid-South Greyhounds.
Lunch will be provided.
Students and parents will get free admission into the game that night as it is fan appreciation day.