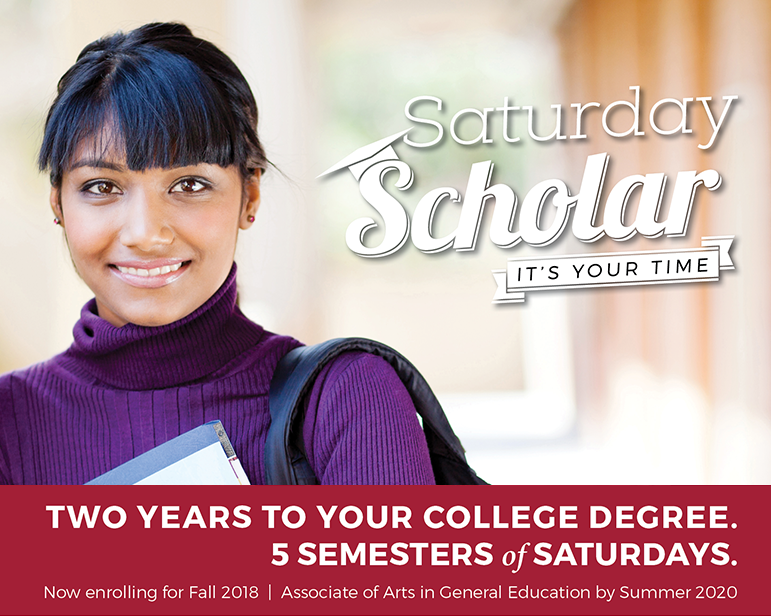 Have you spent years taking care of everyone else? Now you have an empty nest. Now It's Your Time!
Are you in a situation where you could move ahead at work if you just had a degree? But you work all week, so college is not realistic. Now It's Your Time!
The Saturday Scholars program option may be just what you need.
Perfect for the aspiring professionals who work during the week. Earn your degree on Saturdays and on-line. You'll be out of class by early afternoon and still have time for life on the weekend.
This is what a possible Saturday Scholars program might look like. You can do this!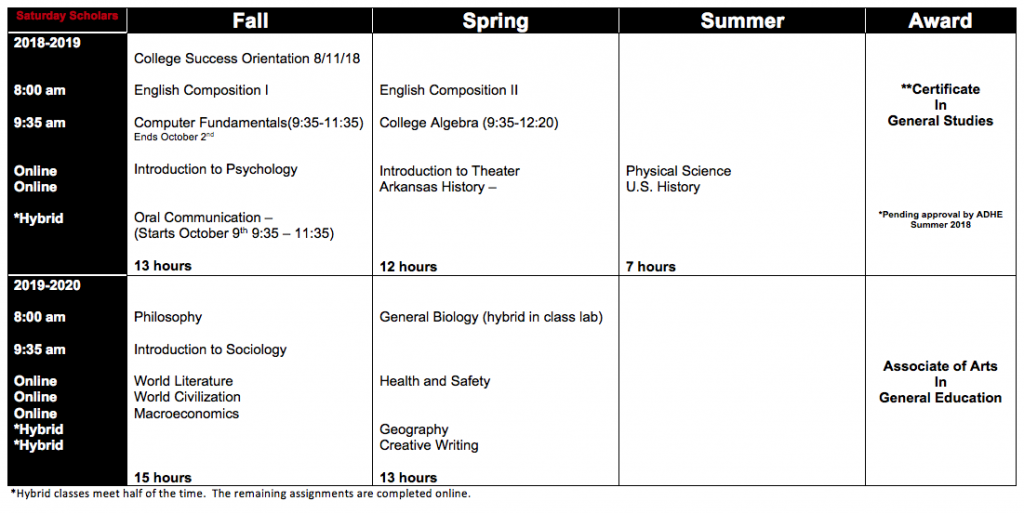 Frequently Asked Questions
Need Help? Have Questions?
Contact Enrollment Services
870.733.6728
saturdayscholars@asumidsouth.edu