$0.00
Join this 6 week program to jump start your fitness plan! You will learn exercises to increase strength and improve balance & flexibility. Participants should bring a water bottle, a 2 or 5 lb. weight, and should dress comfortably.
Session 1: Program Overview – Exercise Within Your Reach
Session 2: Deskercise – Unfold, Extend, and Relax
Session 3: Get Pumped – Seated Strength Training Basics
Session 4: You Fit – Seated Yoga Routine
Session 5: Strength Training with Medicine Balls
Session 6: Pump it Up – Standing Strength Training Basics
Out of stock
Description
Begins
Ends
Meets
Instructor
Fee
06/22/2022
07/27/2022
Wednesday
12pm – 12:45pm
Robertson, Laura
$FREE

For additional information please contact:
Michelle Bennett
Director of Workforce Training and Community Education
Work Phone: 870-733-6012
Work Email: ombennett@asumidsouth.edu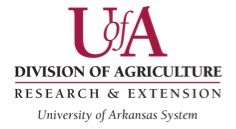 * This course is offered in partnership with the University of Arkansas Division of Agriculture Research & Extension Office of Crittenden County. The University of Arkansas System Division of Agriculture is an Equal Opportunity/Equal Access/Affirmation Action Institution.