9 week terms for some of our most in-demand classes!
You asked for more convenience and we heard you. You can choose from some of the most in-demand short-term classes to fit your schedule and get you where you need to be by the end of the semester.  For even more flexibility, a number of these will be online classes.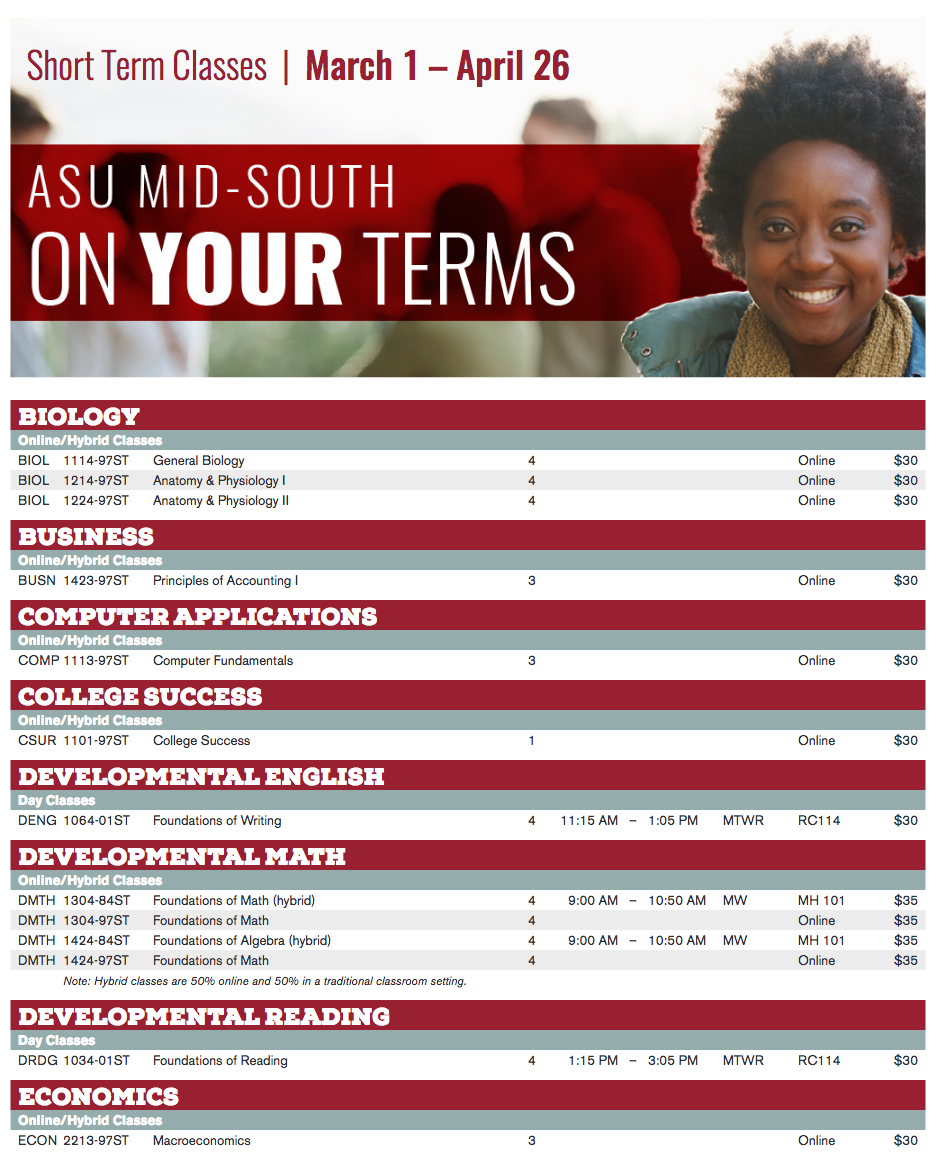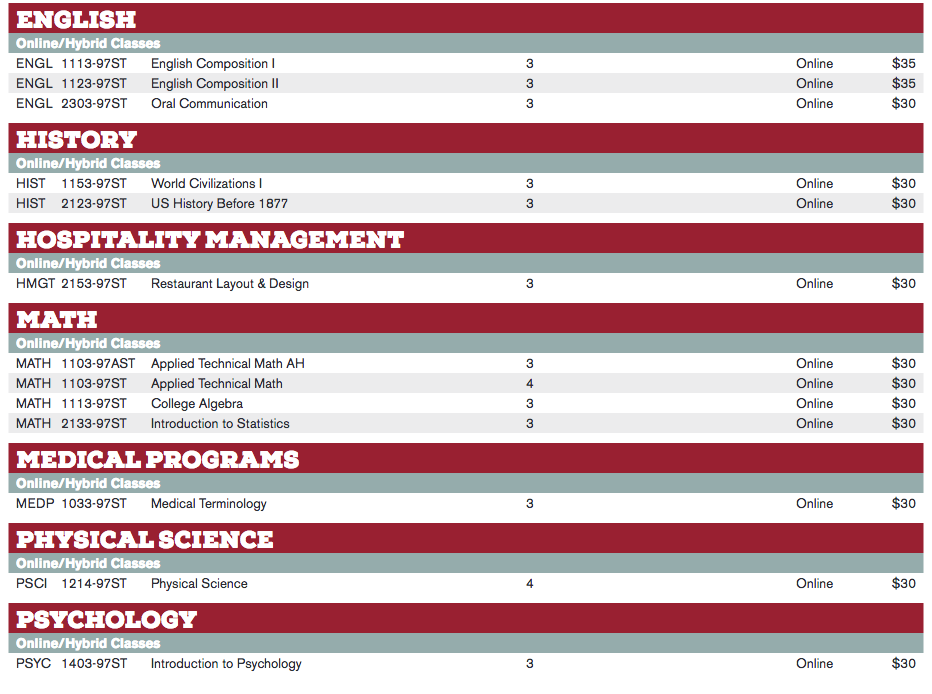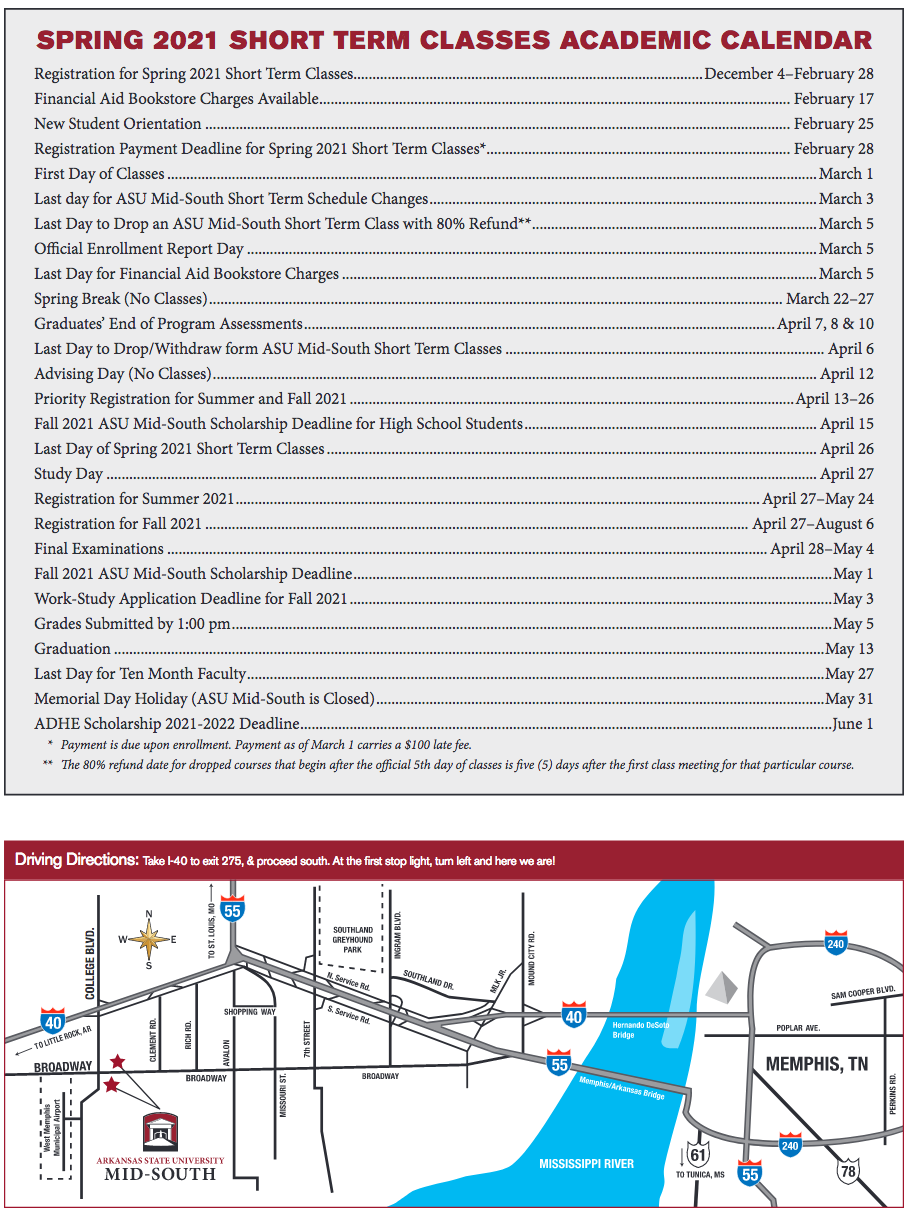 Need Help? Have Questions?
Contact Enrollment Services
870.733.6728
admissions@asumidsouth.edu
ASU Mid-South
It's a different kind of class!