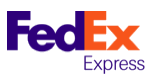 State-of-the art and unique. Good words to describe the aviation technology learning center currently under
construction at Arkansas State University Mid-South in West Memphis, Arkansas.
The 22,000-sq.ft. facility will include aircraft hangar space, classrooms, labs and support areas.
Future home of the school's aviation maintenance program, the facility will also be equipped with a large, hands-on
learning tool – a Boeing 727 jet – compliments of the global transportation company 20 miles due east.
As part of its Aircraft Donation Program, FedEx in 2012 donated the jet to the school.
Situated near the construction site, the purple-tailed air freighter is only part of the company's investment in the
school.
On Sept. 30, 2014, FedEx Express announced a donation of $250,000 toward the construction of the learning center.
Slated for completion in 2016, the facility will be named the FedEx Aviation Technology Center.
Supporting up to 200 aviation technology students, the facility will offer FAA-certified aviation maintenance
technology training.
Greg Hall, senior vice president of Air Safety and Business Operations at FedEx Express, recently visited the
construction site with Dr. Debra West, the school's chancellor.
"We're excited to see good progress on the aviation center," said Hall. "We're looking forward to the next generation
of aviation technicians graduating from this excellent education program."
"Having a facility such as this is certainly important to current and future students at ASU Mid-South, but the long term
relationship with FedEx Express is clearly what makes this remarkable for our students," said Dr. West.
Since 1995, FedEx Express has donated 96 aircraft to a host of organizations, from museums to airport fire
departments to schools.