Be a part of the ASU Mid-South community — download our new mobile app.
Stay connected with everything going on around campus by downloading the ASU Mid-South mobile app.
All you need to do is go to the App Store or the Google Play store (see links below). Download the free app. If you have an ASU Mid-South email address, you can select the Student/Staff/ Faculty experience and you'll be "in-the-know". There are lots of great conversations happening among students right now.
App Store:  https://apps.apple.com/us/app/apple-store/id1479023830
Google Play: https://play.google.com/store/apps/details?id=com.readyeducation.asums
(Anyone without an ASU Mid-South email can select the visitor/guest experience)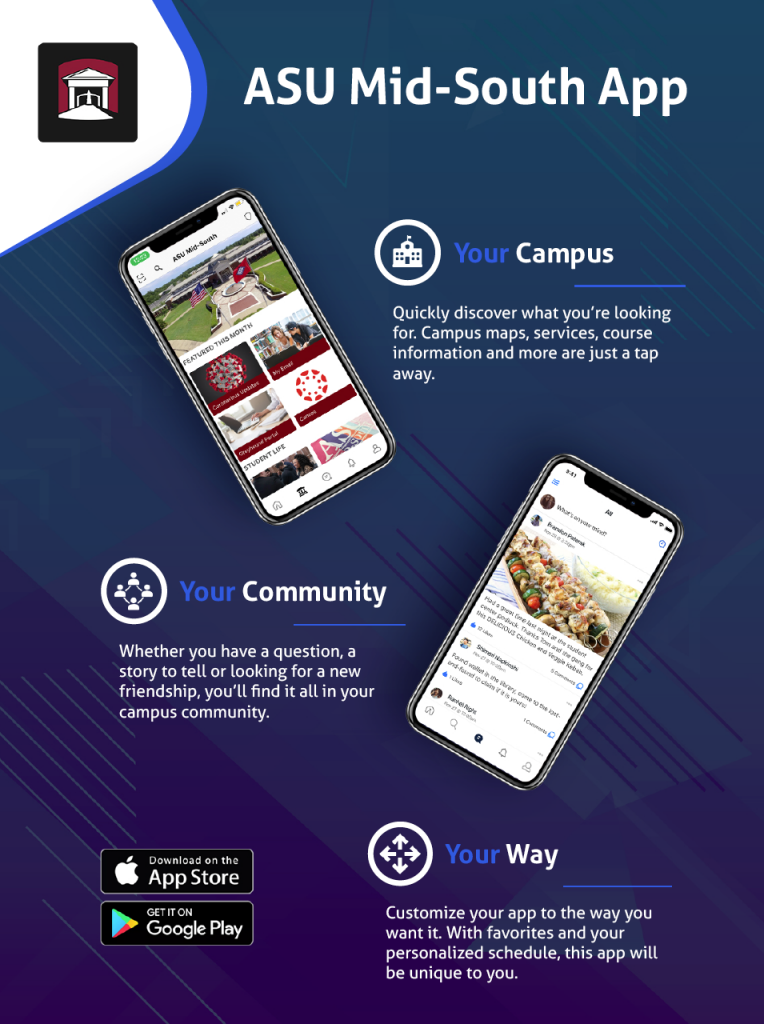 ASU Mid-South — It's a Different Kind of Class!