Respiratory care professionals are in critical demand. ASU Mid-South offers high-tech equipment and instruction to put you on the fast track to employment. This is a great opportunity to earn a degree in a first-class program, become licensed, and give back to your community while working in fast-paced environments like newborn and pediatric units, intensive care, and emergency rooms.

THE PROGRAM
ASU Mid-South's Respiratory Care program is designed with a focus on prevention, assessment, treatment, management, control, diagnostic evaluation, education, and care of patients with deficiencies and abnormalities of the cardiopulmonary system.
If you are interested in respiratory care, seek an advisor as early as possible to find out about the requirements. Class size is limited, and program acceptance is competitive. If you are interested in the Respiratory Care program, Contact the Program Director or the Clinical Director for information.
Program Outcomes Data is available from the Commission of Accreditation for Respiratory Care:  https://www.coarc.com/Students/Programmatic-Outcome-Data.aspx
Note:  ASU Mid-South's Respiratory Care program has been placed on probationary accreditation effective November 11, 2017. Based on the 2017 Annual Report of Current Status, the program did not meet the threshold for CRT Credentialing Success (2014-2016). This does not affect students' ability to graduate from our program or take the National Board of Respiratory Care Examination(s). Enrolled students completing the program under Provisional & Probationary Accreditation are considered graduates of a CoARC accredited program.
For more information about the Respiratory Care program, or how to register:
Admissions Office
870.733.6728
admissions@asumidsouth.edu
Or Contact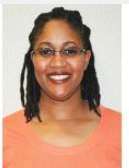 Kelli Gaines, MHSA, RRT, RRT-NPS
Program Director Respiratory Care
870.733.6753
klgaines@asumidsouth.edu
Explore our programs and find your path at ASU Mid-South.

Students with disabilities verified by a qualified physician are entitled to reasonable accommodations needed to complete their educational goals while attending ASU Mid-South.
For Gainful Employment information, please visit https://www.asumidsouth.edu/financialaid/gainful-employment/