Respiratory care professionals are in critical demand. ASU Mid-South offers high-tech equipment and instruction to put you on the fast track to employment. This is a great opportunity to earn a degree in a first-class program, become licensed, and give back to your community while working in fast-paced environments like newborn and pediatric units, intensive care, and emergency rooms.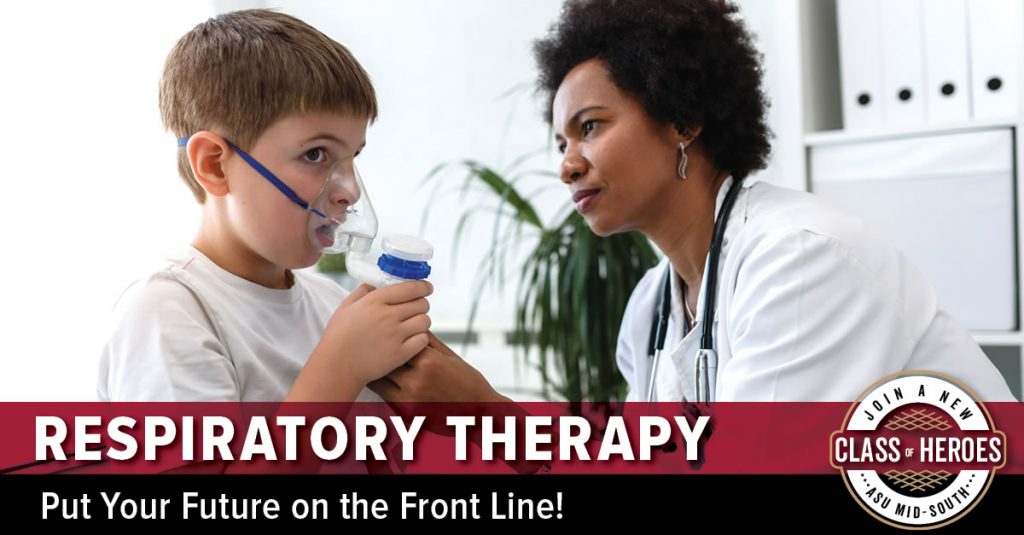 THE PROGRAM
ASU Mid-South's Respiratory Care program is designed with a focus on prevention, assessment, treatment, management, control, diagnostic evaluation, education, and care of patients with deficiencies and abnormalities of the cardiopulmonary system.
The Respiratory Care program provides students with the knowledge and practical skills necessary for successful entry into the profession of Respiratory Care as a Respiratory Therapist. Graduates of the Respiratory Care program are eligible to sit for the National Board of Respiratory Care (NBRC) Entry Level Exam.
If you are interested in respiratory care, seek an advisor as early as possible to find out about the requirements. Class size is limited, and program acceptance is competitive. If you are interested in the Respiratory Care program, Contact the Program Director or the Clinical Director for information.
Accreditation
Respiratory Care Program Level 200 (RRT)
The Respiratory Care program at Arkansas State University Mid-South holds Continuing Accreditation from the Commission on Accreditation for Respiratory Care (www.coarc.com).
Outcomes data from the current Annual Report of Current Status has been posted on the CoARC website.  Follow this link directly to the Programmatic Outcomes Data page: https://www.coarc.com/Students/Programmatic-Outcome-Data.aspx
Commission on Accreditation for Respiratory Care
1248 Harwood Road
Bedford, Texas 76021-4244
(817) 283-2835
For more information about the Respiratory Care program, or how to register:
Explore our programs and find your path at ASU Mid-South.

Students with disabilities verified by a qualified physician are entitled to reasonable accommodations needed to complete their educational goals while attending ASU Mid-South.
For Gainful Employment information, please visit https://www.asumidsouth.edu/financialaid/gainful-employment/