Become a Nursing Assistant and enjoy the rewards of this front-line medical field. This program prepares you to work in a home or hospital and perform everyday living tasks for seniors, chronically sick, or recovering patients who cannot care for themselves. Plus this is the first step to becoming a registered nurse, and you can actually earn while you learn.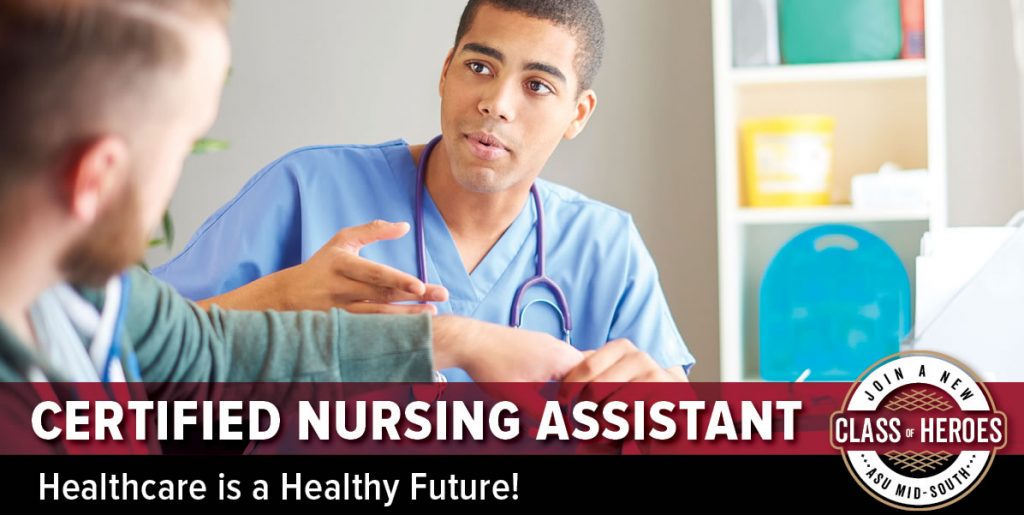 THE PROGRAM
The Certificate of Proficiency in Nursing Assistant provides students with academic and clinical education in nursing-related services for long term residents.
The program focuses on classroom and lab training including communication skills, infection prevention and control, safety/ emergency procedures/residents' rights, personal care, basic nursing skills, and basic restorative services. The final weeks allow the students to practice their classroom and lab skills under instructor supervision in long-term care facilities. Upon successful completion of this semester program, students will receive a certificate of proficiency and will sit for the State of Arkansas CNA exam.
For more information about the Nursing Assistant or any Allied Health Sciences program, or how to register:
Explore our programs and find your path at ASU Mid-South.

Students with disabilities verified by a qualified physician are entitled to reasonable accommodations needed to complete their educational goals while attending ASU Mid-South.
For Gainful Employment information, please visit https://www.asumidsouth.edu/financialaid/gainful-employment/