Donnylle Hampton, Director of Adult Education & Literacy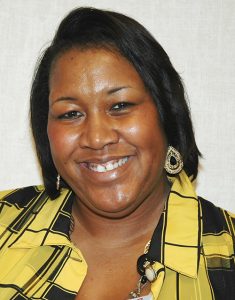 Donnylle Hampton has a passion for education and changing lives for the better. She has dedicated more than 15 years to the field of education with experience in the areas of Adult Education, Technical Education, and Special Education. She has master's degrees in both Business Administration and in Instruction and Curriculum Leadership, and a bachelor's degree in Behavioral Science. She also has a corporate background that includes serving as a Territorial Sales Manager for Philip Morris International and she was responsible for all of the sales management and accounting while serving as Center Director for the Sylvan Learning Center. She was recognized at the National Sylvan Learning Center Conference for Top Sales Penetration in the Region.
Terra Rose, Assistant Director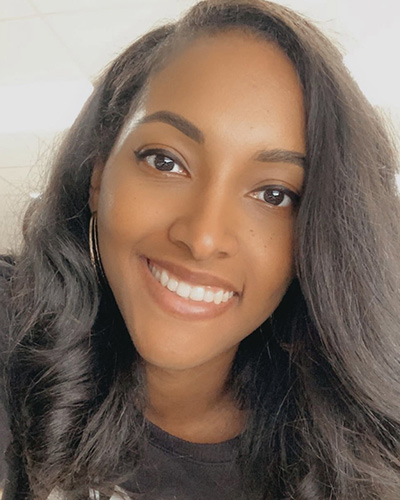 Terra is an exceptional educator with seven years of instructional experience and two years of prior leadership experience. She received a Bachelor of Science in Rehabilitation Services from the University of Arkansas at Pine Bluff and a Master of Science in Educational Leadership from Arkansas State University.   Her passion for education has welcomed various opportunities extending from classroom teacher to mentor for novice educators and even assistant coordinator for a literacy enrichment program.
Julie Conway, Enrollment Coordinator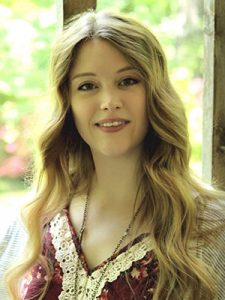 Julie Conway is the Enrollment Coordinator for ASU Mid-South Adult Education. She attended Paragould High School and went to ASU Jonesboro, where she received her associate's degree in General Education. Her job includes data entry, scheduling, and proctoring tests. She enjoys meeting new people and being a part of the ASU team to help students achieve their goals.
Deja Smith, Administrative Specialist
I am a proud graduate of ASU Mid-South. As of 2022 I became a member of our Adult Education Faculty Team. I believe in "life-long learning." Helping others is my passion. Building healthy relationships and encouraging others are very important to me. When I am not working I am a full time mother to my Son- Caden. As far as hobbies I enjoy reading, writing poetry, and catching up on global news.
Tonya Clark, Career Coach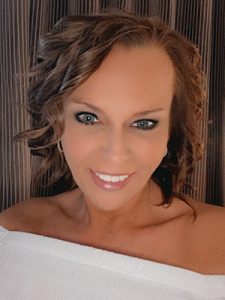 Tonya Clark is a native of Crittenden County and acquired her Associate's Degree on the ASU Mid-South campus. She received a bachelor's degree from the University of Central Arkansas and taught in the Marion School district for 5 years. Tonya is the Lead Career Coach, WAGE Instructor, SNAP E&T Coordinator, and a GED Test Administrator for Adult Education at ASU Mid-South. She looks forward to helping all students succeed with their career and educational goals.
Wakesha Clay-Williams, Career Coach, TANF
Wakesha Clay-Williams is a native of West Memphis. Wakesha began her college career right her at ASU Mid-South. At the time of her attendance it was called Mid-South Community College. She earned her Associate of Arts in 2007. From there, she enrolled at Franklin University who at the time had partnered with the community college and earned her Bachelor of Science in Business Administration. Following that, she earned her Master of Healthcare Administration at Belhaven University.  Wakesha is also a Certified Professional Coder. Wakesha's background includes healthcare, administration and non-Profit. For most of her professional career, she has served in an administration capacity in both healthcare and the non-profit sectors.  In the community, she volunteers for CASA of Crittenden County and serves as the Secretary and Fundraiser Chair on the Board of Directors for Families in Transition.
JeCory Tyler, Lead Instructor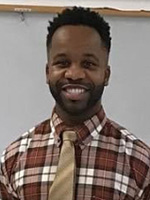 JeCory K Tyler is a native of West Memphis, Arkansas but resides in Jonesboro, Arkansas.  He is a graduate of Academics of West Memphis (Then West Memphis Senior High c/o 2005).  He is also a graduate of Arkansas State University in Jonesboro, Arkansas Fall 2010 earning a bachelor's degree in business management and Marketing and a double master's in educational leadership curriculum and business technology.  He has 5.5 years of teaching experience that includes teaching Algebra I, Geometry, Statistics, 7th grade Mathematics, 7th grade Keyboarding and 8th grade Career Development and serving as a math interventionist.  Currently, he is the lead math instructor for the Arkansas State Mid-South Adult Education.