Dr. Natasha Hill-McMickle, Director of Adult Education & Literacy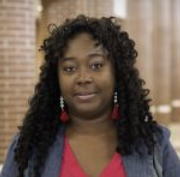 As a practitioner in the field of Education for more than ten years, sharing information and encouraging others is Natasha's passion. She has lived or worked in various areas throughout the state of Arkansas and Louisiana. Her interests include: Adult & Public School Education, Health, Sport, & Exercise Science, and Public Policy with an emphasis in Community Development. She enjoys spending time with her family, especially her husband and two amazing sons. Additionally, attending various community & sporting events are also favorites of hers.

Opal Turner, Testing Coordinator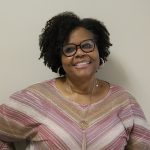 Opal first served as an AmeriCorps Member tutor in the Adult Education ASE classroom while attending classes at Mid-South Community College in 2002. Returning to school after being a stay-at-home mom, Opal was able to maintain GPA of 3.75, which afforded her the opportunity serve as a member of the Phi Theta Kappa (PTK) organization, receive the Presidential scholarship each semester as well as the Mary Toney scholarship. After obtaining her Associates Degree in Information Technology in 2006 Opal was hired full-time as Administrative Assistant for Vice-President of the Workforce Technology Center. In February of 2007, Opal was rehired with the Adult Education Department as Database Specialist by her former supervisor, Dr. Bill Schultz. There was a revamping of the program in 2017 and Opal was hired as the Testing Coordinator in 2017. After another shift in the department Opal was hired as the Enrollment Coordinator for Crittenden County Adult Education Program. Opal has a love for helping people and believes that nothing happens by chance and that all things are ordained by God. Opal believes that the rewards in life comes from serving those less fortunate than you. "If I can help one person then my living shall not be in vain.

Nann Whitworth, Lead Instructor for Crittenden County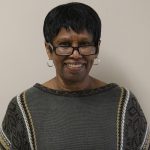 Nann Whitworth received her Bachelors of Education from Lincoln University (MO) in Business Education. She was employed with the former Memphis City Schools. She served as a teacher, school counselor and school administrator. During that time she received her Masters of Education from the University of Memphis. Upon retirement from public education, she joined Mid-South Community College which is now Arkansas State University Mid-South as and GED Instructor. She is active with both her high school and college alumni associations.

Matthew Patton, Leader Career Coach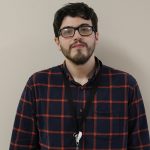 "Roughly 32 years ago, on a Tuesday in Texas, a series of events occurred that lead us to where we are now. An experienced educator, and occasional writer who adores animals and post-modernism, but loathes egg salad sandwiches and cold coffee. Memphis, TN via California. Driven to help students succeed in whatever way I can.



Kim Morris, SNAP E&T Coordinator
Kimberly Morris is the Snap E&T Coordinator for Adult Education serving Crittenden and Cross Counties. She has worked under the Arkansas State University umbrella close to 10 years. Kimberly earned a B.A. degree in English from Arkansas State University in 2002. In her spare time, Kimberly is an avid basketball fan, enjoys writing books, poetry, reading and to makeover old furniture and décor.

Lonzo Gatlin, Literacy Specialist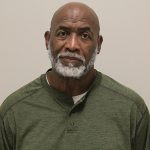 Lonzo Gatlin Is a graduate of UAPB with a Bachelor's degree in Elementary Education and Arkansas State University with a Master's degree in Administration. He worked as an elementary teacher for several years before being employed by the Arkansas Department of Education as a Field Services Representative. Lonzo has also worked as an elementary school principal, academic counselor and education consultant. His last position before coming to ASUMidsouth was as a Literacy Coach.

Danny May, Paraprofessional and Tutor (Evening)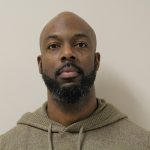 Danny May is a graduate of Tennessee State University in Nashville, Tennessee, where he earned a Bachelor of Science degree in Architectural Engineering. Born and raised in Memphis, Tennessee, he later earned a Master of Science degree in Accounting from Stayer University. For a little over four years now, he has truly enjoyed working in the Crittenden County Adult Education Department; where he provides continued support in helping students reach their educational goals.

Kevin Jordan, Instructor (Evening)
Kevin Jordan is a graduate of the University of Memphis with a Bachelor's degree in Elementary Education. Kevin has a Master's degree in Curriculum, Instruction, and Assessment. Kevin has a K-12 Building Level Administrators license. Kevin also has a Specialist degree in Superintendency. Kevin is an administrator for a local school district and has been in education for 16 years. He enjoys helping GED students succeed.

Joyce Smith, Instructor
Mrs. Joyce Smith is a native of West Memphis where she has resided her entire life. She is a GED graduate (1993) from then MSCC, now ASU Mid-South. Mrs. Smith is a K-6 Math Coach for the West Memphis School District where she has been employed since February of 2001. Mrs. Smith received her Associates of Arts Degree from MSCC (1998). She never left the campus of MSCC, she transferred to Arkansas State University by way of MSCC where she received her Bachelor of Science in 1-6 Elementary Education with a concentration in middle (5-8) school Social Studies (2000). Mrs. Smith have always had a desire to learn, so she then enrolled into the University of Phoenix where she received her Masters of Business Administration (MBA)(2006). Still feeling that something was missing, she enrolled into Walden University where she received her Master of Science in Education Specializing in Mathematics (2008). Mrs. Smith joined the Adult Education Department in 2014. She has a genuine desire to assist others. Her passions include teaching, shopping, and working math problems.

Maggie Ledezma, ESL Instructor
Maggie Ledezma was born and raised in West Texas. She attended The University of El Paso, where she earned a Bachelor's degree in Interdisciplinary Bilingual Education. Maggie received her Master's degree in Special Education from Arkansas State University. For the last 12 years, Marion, Arkansas and currently works as a Spanish teacher at Marion High School during the day.
Terry Isringhouse, Instructor (Cross County – Evening)
Terry Isringhouse is a graduate of the University of Central Arkansas with a Bachelor's degree in early elementary education. Terry received her Master's degree in elementary degree from Arkansas State University. For the past 21 years, she has worked in the Forrest City School District. Terry currently teaches 1st grade at Central Elementary School during the day.

Phebe Cox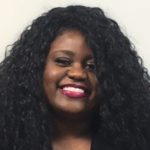 Phebe Cox serves as a paraprofessional at Arkansas State University Mid-South Adult Education Program. Phebe received her Bachelor's Degree at Arkansas State University. Also, she has Associate Arts Degree and an Associates in Applied Science Degree in Criminal Justice. She is an advocate for her community. She has been on both ends of the financial scale. She understands that just because people are here and need help does not make them subordinate nor would she ever make someone feel that way. She is very passionate about helping people and providing the necessary tools and resources to empower them to achieve their goals.

Jere Norvelle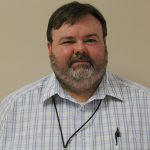 Jere Norville received his Bachelors of Liberal Studies in 2016 from the University of Memphis, his Masters of Arts in History in 2018, and is currently working on his Doctoral degree in Liberal Studies at the University of Memphis.
Jere Norville has over 20 years of management experience in various fields, but his passion is education. In 2018, he began working for the Peer Power Foundation which is partnered with the Shelby County School system. There he worked in a classroom mentoring, tutoring, and assisting the teacher with educating young people and preparing them to enter into college. In 2020, he left the Peer Power Foundation to join the Adult Education team at Arkansas State University Mid-South, where he works in the Fresh Start, Finish Strong Program.