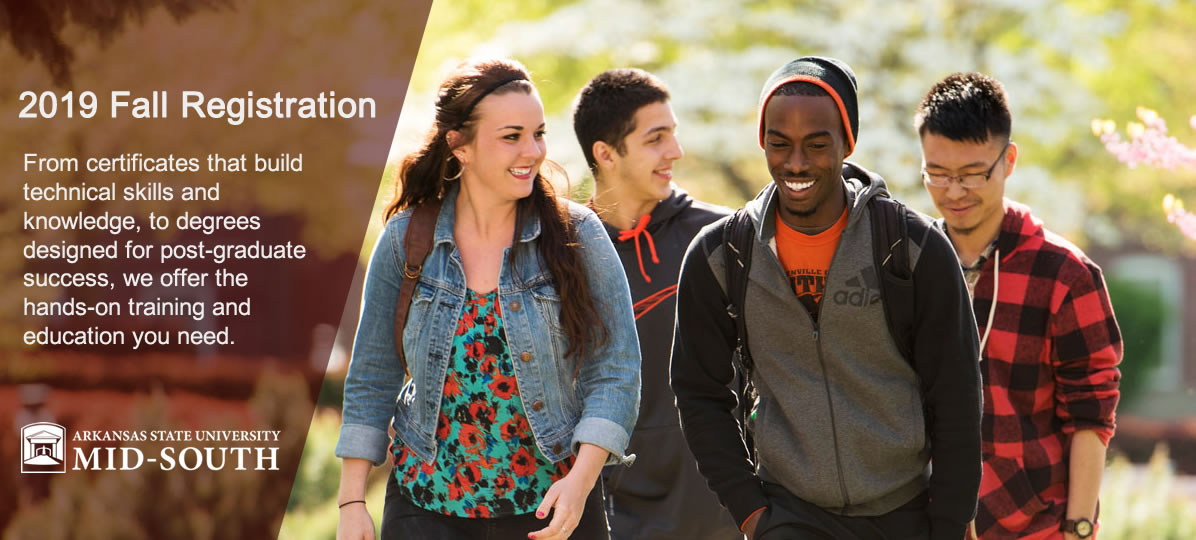 Fall Registration is currently in progress. Join us for Fall Registrati0n now through August 2nd!
Fall classes begin on August 14.
Do you have questions? Let us help you!
Admissions Office
870.733.6728  |  Email:  admissions@asumidsouth.edu

Financial Aid Office
870.733.6729  |  Email:  finaid@asumidsouth.edu
We are here to help answer your questions or help you narrow down your decision. From certificates that build technical skills and knowledge, to degrees designed for post-graduate success, we offer the hands-on training and education you need.
ASU Mid-South. It's a Different Kind of Class.